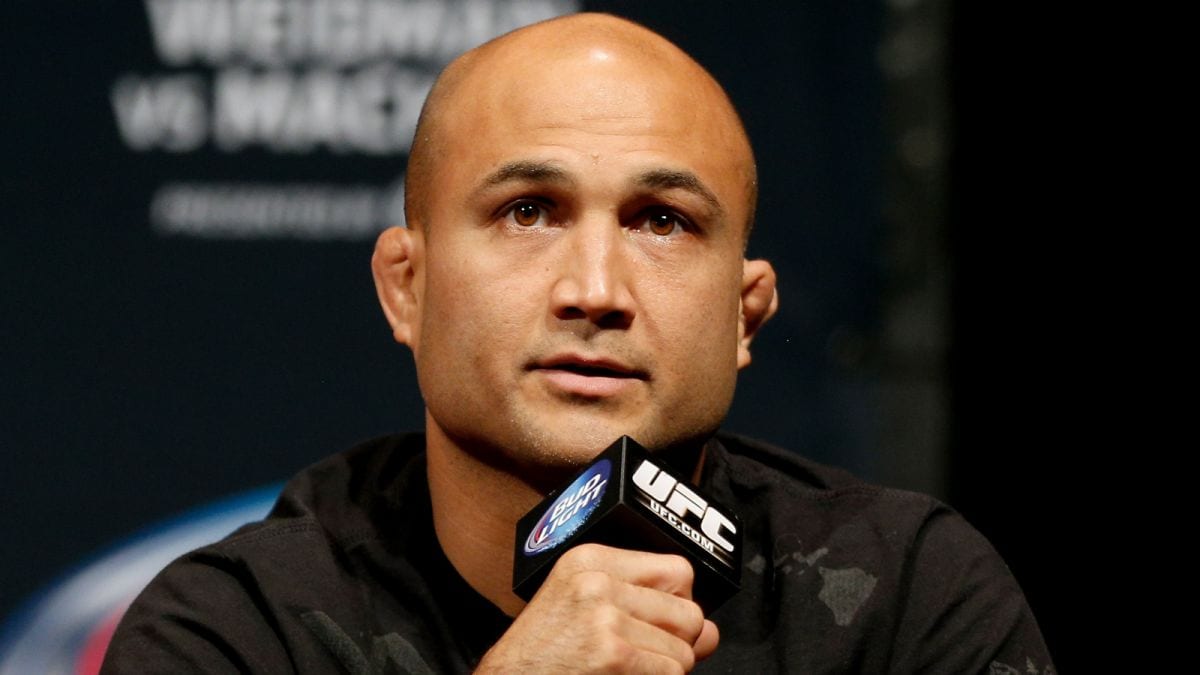 BJ Penn is injured and out of his fight in next weeks UFC main event.
MMAJunkie first reported the news, stating that an injury in training had forced the Hawaii native and MMA legend to withdraw from his UFC Fight Night 97 bout against Ricardo Lamas. It's the latest card to be broadcast exclusively on UFC Fight Pass.
It's yet another set back in Penn's plans to return. He was first scheduled to make his return at UFC 197 in April, when the UFC pulled him from the card due to allegations in his personal life. Then, he was booked against Cole Miller at UFC 199 in June, only to be removed due to violating the USADA rule of using an IV.
His fight with Lamas was due to be his first appearance in the cage for over two years, his last appearance being a devastating loss to Frankie Edgar. With UFC Fight Night 97 just a week away, it remains uncertain if Lamas shall be matched up with an alternate opponent.
UFC Fight Night 97 takes place October 15 at the SM Mall of Asia Arena in Manila, Philippines.
Comments
comments