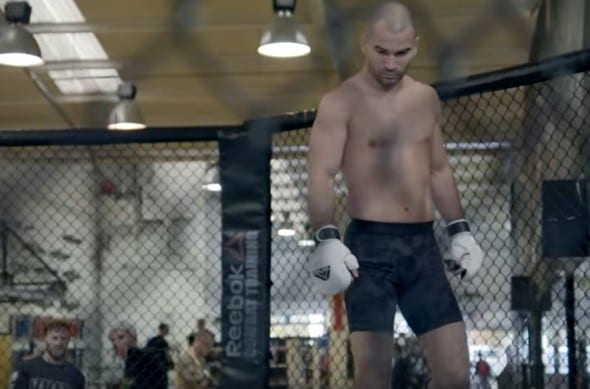 After last week's excitement in New York City, the SBG Ireland team refocus their efforts on matters a bit closer to home this week. On Saturday one of SBG's longest serving fighters, 'The Russian Hammer' Artem Lobov, will gear up for a war of his own when he faces off with Japanese fighter Teruto Ishihara on the main card of UFC Belfast.
And, as Lobov himself says, he has had the ideal preparation for this bout.
As SBG Ireland head coach John Kavanagh explained: "It's funny, Artem said to me 'Who should we get for sparring for this?' and I said, 'Well, [Ishihara] is a southpaw who tends to knock people going backwards with counter-strikes. Sound familiar?'"
"For this camp, it just makes a lot of sense", explains Lobov. "There's no better southpaw than Conor."
Lobov and McGregor have trained together for more than six years and as a result, there is no one more experienced at spending time in the cage with the now double UFC champion than 'The Russian Hammer'. And if you're a featherweight fighter, there's no tougher sparring partner than the world champion.
"We used to joke, before fights [Artem] would do five fives in the warm-up room with Conor and Conor would go out and end it in a minute", Kavanagh says. "Artem had a tougher time than the opponent."
Lobov comes into this fight on the back of a dominant performance at UFC 202 against Chris Avila, while the 25-year-old Japanese Ishihara is unbeaten in his three Octagon outings so far.
Watch the full episode of UFC on the Fly with Artem Lobov below.
Comments
comments