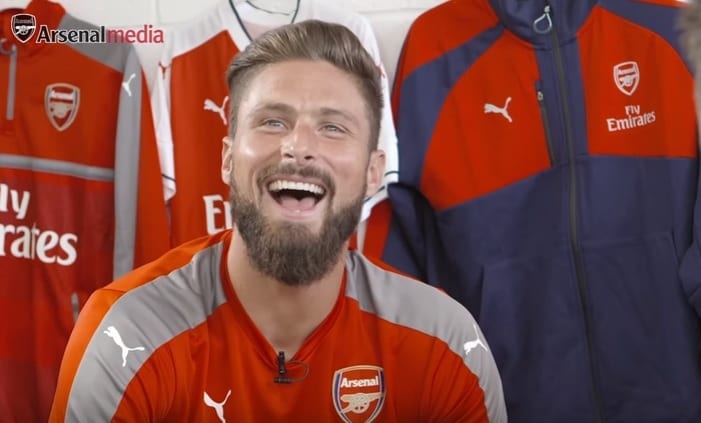 He's one of the top strikers in the Premier League, famed for his aerial threat at both club and international level, but how would Arsenal striker Olivier Giroud fare in a fight against Conor McGregor?
Not well, he says.
Giroud took part in a Q&A session at the Arsenal training ground with teammate Laurent Koscielny and one of the questions put to him was about how long he'd last in a cage with UFC featherweight champion Conor McGregor.
Olivier Giroud on fighting Conor McGregor!😂😂😂https://t.co/DmdsFg3Z5C

— Footy Jokes (@Footy_Jokes) October 18, 2016
"Maybe ten seconds", Giroud says with a laugh. "I have never been in a cage fighting UFC. It would be nice to try. So, McGregor, when you want?"
Giroud then exhales sharply: "OK, I'm dead", he says.
You can watch the full interview here.
Comments
comments