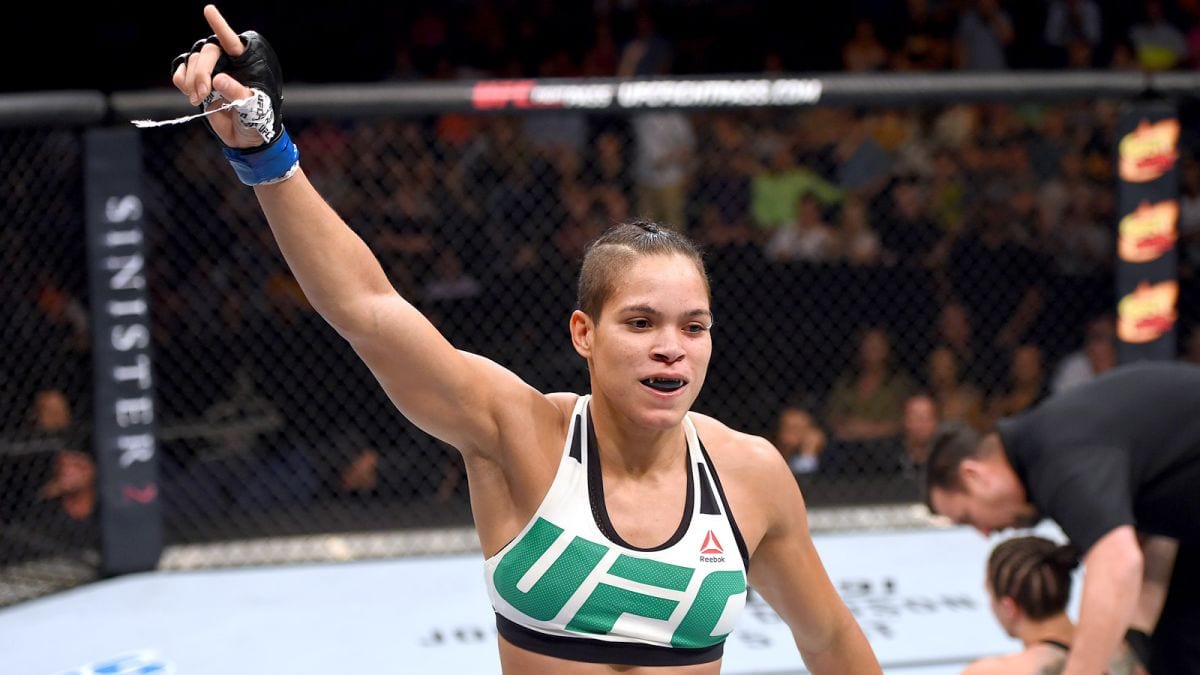 Amanda Nunes has had a big 2016.
After winning the women's bantamweight title in the main event of UFC 200 back in July, Nunes has is now scheduled to face former champion Ronda Rousey in the UFC's end of the year show, UFC 207.
With it being Rousey's first appearance since her devastating loss to Holly Holm, there are sure to be a huge amount of eyes on the show, meaning Nunes will have appeared on three of the years biggest pay-per-views (Nunes also fought at UFC 196).
Despite all that, the current women's champion is far from feeling the pressure.
"My message to [Ronda] is to say thank you, this fight's going to change my life, my career and I hope she's ready," Nunes said when speaking with TMZ, Thursday. "I know she's a very tough opponent, but I'm the best in the world."
"I know how I'm going to beat Ronda Rousey. I've been training for Ronda Rousey since my first fight in the UFC." Nunes said. "I don't know if you know, but I come from the same background as Ronda Rousey. I've been training judo my whole career, since I started jiu-jitsu. I understand everything Ronda Rousey's going to bring that day. I don't think she's going to be able to deal with my striking.
"She's going to be very surprised when I touch her, when I connect with my punches."
Despite being the 3/1 underdog going into the event, Nunes doesn't feel any pressure. In fact, she prefers it.
"I like it. I always fight like that," Nunes said. "I've always been the one everybody thinks aren't going to win. I'm OK. I'm comfortable. This is going to be hard for Ronda because everybody expects her to win."
UFC 207 is scheduled for December 30, and takes place in Las Vegas, Nevada.
Comments
comments