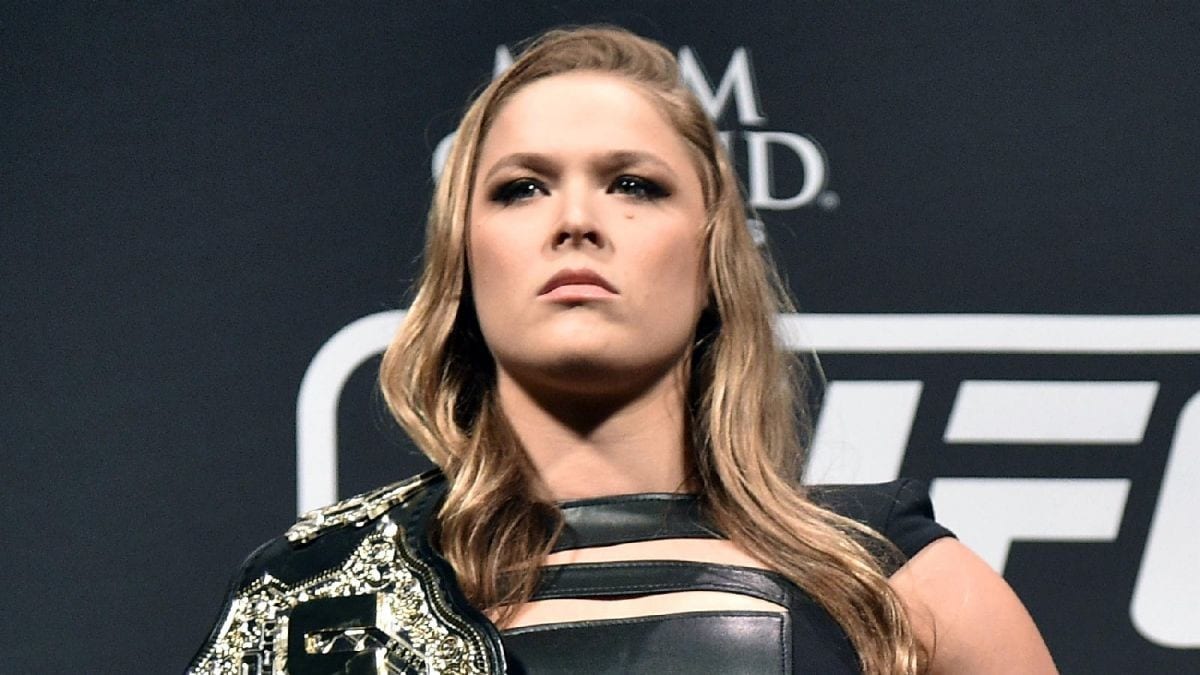 Ronda Rousey's appearance on Ellen Degeneres was the first opportunity for the former women's bantamweight champion to address her return in public. But, instead of the ferocious destroyer/female Mike Tyson the world was perhaps expecting, a much sweeter and softer Rousey showed up.
"I feel good," Rousey said, as the interview began. "I've been training twice a day since the beginning of August, I finally feel in super-ninja good mood."
In December last year, Rousey was one of the most prolific media players in the sport. Advertisements on television, movie roles, and constant magazine shootings meant that for a while, she was everywhere.
Then, the devastation Down Under. The fight with Holm in Melbourne happened, and Rousey removed herself from the spotlight. Since that defeat, she has given two high-profile, both on Ellen.
But if anyone felt that Rousey's showing would reveal the return of the driven, determined ass-kicker that tore ferociously through all obstacles in her path, they may be disappointed. At no point was the bout at UFC 207 addressed in any detail, other than to say it may be her last, nor was any declaration of destruction made to new champion Amanda Nunes.
Instead, the most notable excitement from Rousey was when she spoke of her boyfriend, fellow UFC star Travis Browne ("he's got me more domesticated now"), and her new found enjoyment of knitting.
While it's understandable that Ellen may not be the typical place for fight promotion, and as such the tone of the interview may be different, it's rare for fighters to make such appearances and barely discuss the bout at all. Rousey's mindset has been frequently analysed by armchair psychologists this past year, perhaps to the point of ridiculous scrutiny, but her character seems notably different from the woman who became the unbeatable champion.
As the media for UFC 207 begins to build in the upcoming month, it'll be interesting (and perhaps important) to see if the more placid Rousey from yesterday morphs into the familiar figure of old.
UFC 207 takes place on December 30, at the T-Mobile Arena in Las Vegas.
Comments
comments