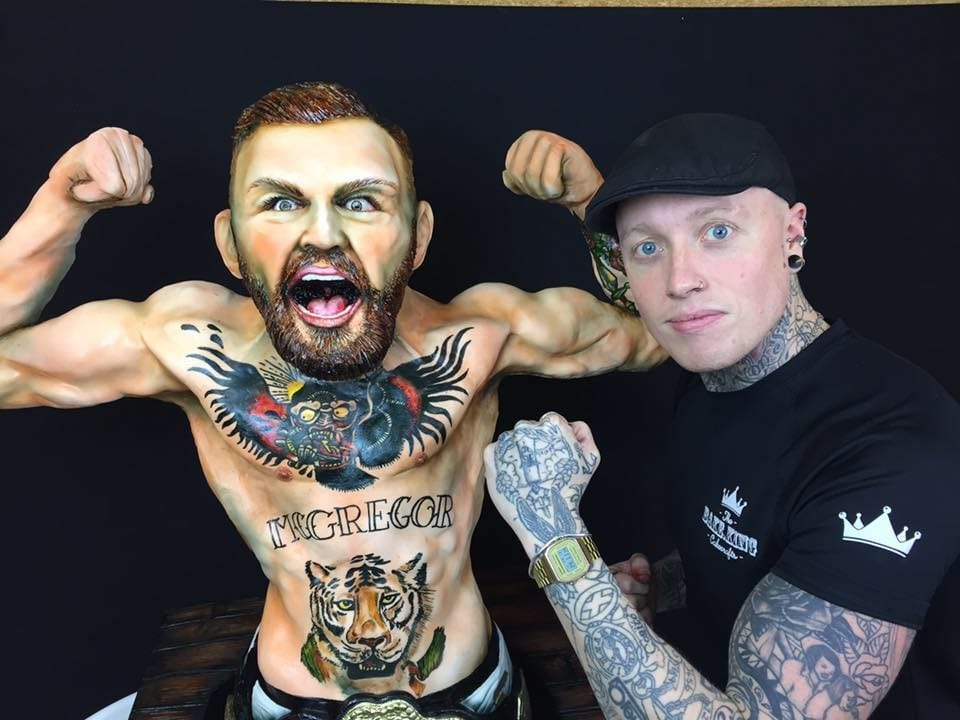 There have a been a lot of homages to Conor McGregor in recent months, like the army of McGregors who patrolled the streets last Halloween, but this latest one takes the cake. Literally.
The BakeKing Ben Cullen has created a lifesize cake replica of the 'champ champ' Conor McGregor, along with a video of exactly how he went about preparing it — which you can see below.
As Cullen explains: "Conor McGregor is obviously an inspiration to lot of people. I love this guy, I think he's hilarious [so] I'm gonna make Conor McGregor…as a cake. The plan was always to take over the UFC and look what he's doing, he's smashing it."
Much like the first ever simultaneous two weight world champion in UFC history, Cullen harbours ambitions of taking over the world of professional cake design.
"I want to be at the very top of my game. The inspiration from someone to start at the bottom of what they do", he said.
As you will see in the video below, he's going the right way about it.
Comments
comments