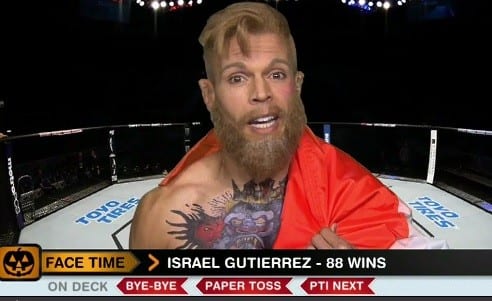 We have already established that this Halloween saw scores of 'Conor McGregors' patrolling all corners of the globe but it wasn't just fans of 'The Notorious' who donned their finest McGregor gear this year — the media were at it too.
ESPN reporter Israel Gutierrez, known for his coverage of baseball and basketball, did his best impression of the UFC featherweight champion live on the air on Halloween night.
While his Irish accent leaves a little to be desired, it's clear that some great attention to detail went into to reproducing McGregor's trademark tattoos.
Check out the clip below.
Comments
comments