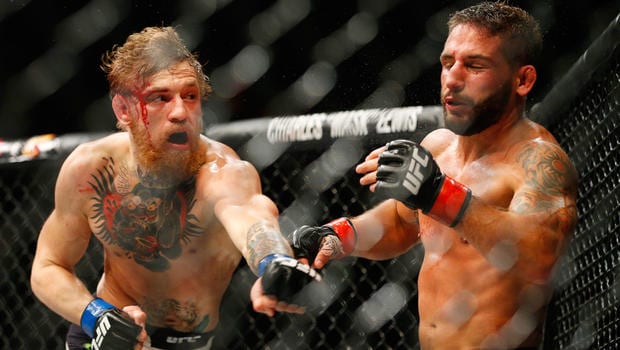 Rarely in mixed martial arts does a fighter come out of relative obscurity to dominate an entire division but that's exactly what happened when Conor McGregor made the jump from being a two-division champion in European promotion Cage Warriors and signed with the UFC in early 2013.
McGregor's debut against Marcus Brimage, where he knocked out a fighter who was then undefeated in the UFC in just 67 seconds, heralded the arrival of an incredible talent and with each passing fight (and victory) it became apparent that McGregor was on a collision course with José Aldo — a fighter who had enjoyed a near decade-long era of dominance in the 145-pound fold.
McGregor's eventual 13-second knockout of Aldo is one of the sport's most infamous moments and set the Irishman on a path to a couple of fights with Nate Diaz at 170-pounds, before he would become the UFC's sole simultaneous two division champion last November when he defeated Eddie Alvarez in Madison Square Garden.
Click here for a superbly made highlight video of McGregor's exploits in the UFC's featherweight division, made by Redditor MattyTwoThree.
Comments
comments