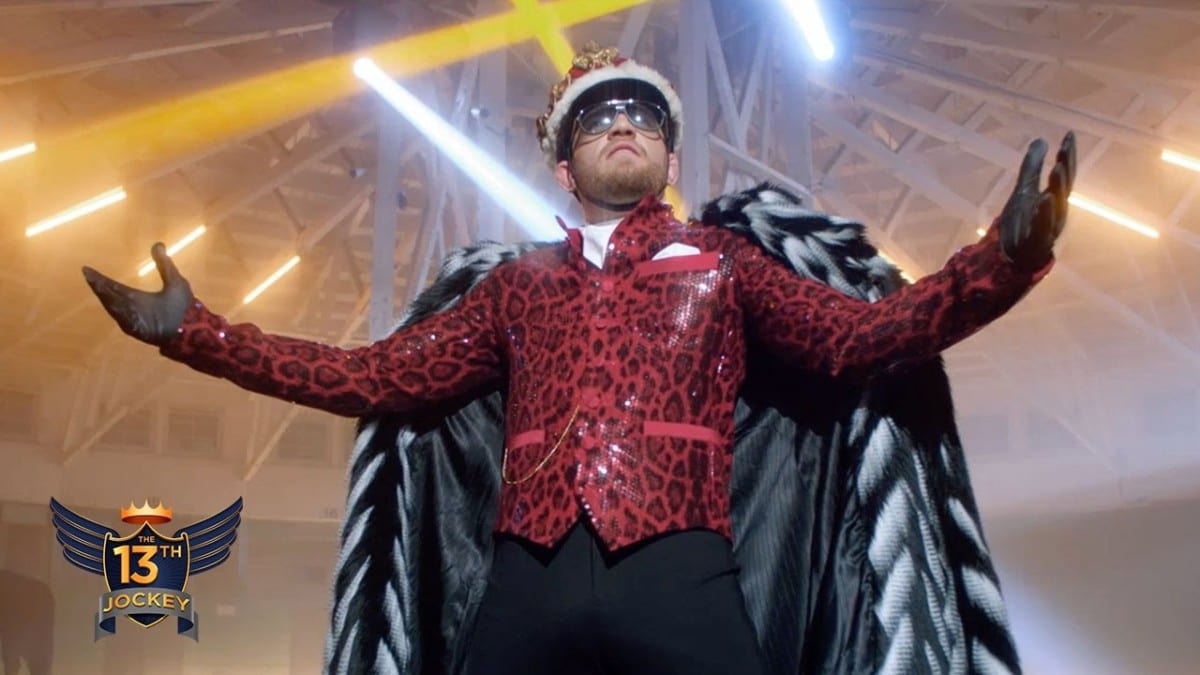 The build-up to the Pegasus World Cup Invitational, the world's richest thoroughbred horse race, continues with Conor McGregor starring alongside Jon Lovitz in the third episode of The 13th Jockey, which you can watch in full below.
This is the penultimate episode in the series directed by Frank Coraci (The Waterboy, The Wedding Singer) and focuses on McGregor's quest to parlay his achievements in the cage to the world of horse racing — with mixed results.
In this episode, and with the hard training from episode 2 now behind him, McGregor has to decide what to wear in his attempt to take over the world of horse racing before ultimately deciding, as he puts it, to go "stark bollock naked".
We're not quite sure if this unique approach to racing attire is in the rule books for the Pegasus World Cup Invitational, but who's going to tell the 'Champ Champ' that he can't do as he pleases?
Check out episode 3 of The Thirteenth Jockey below.
Comments
comments