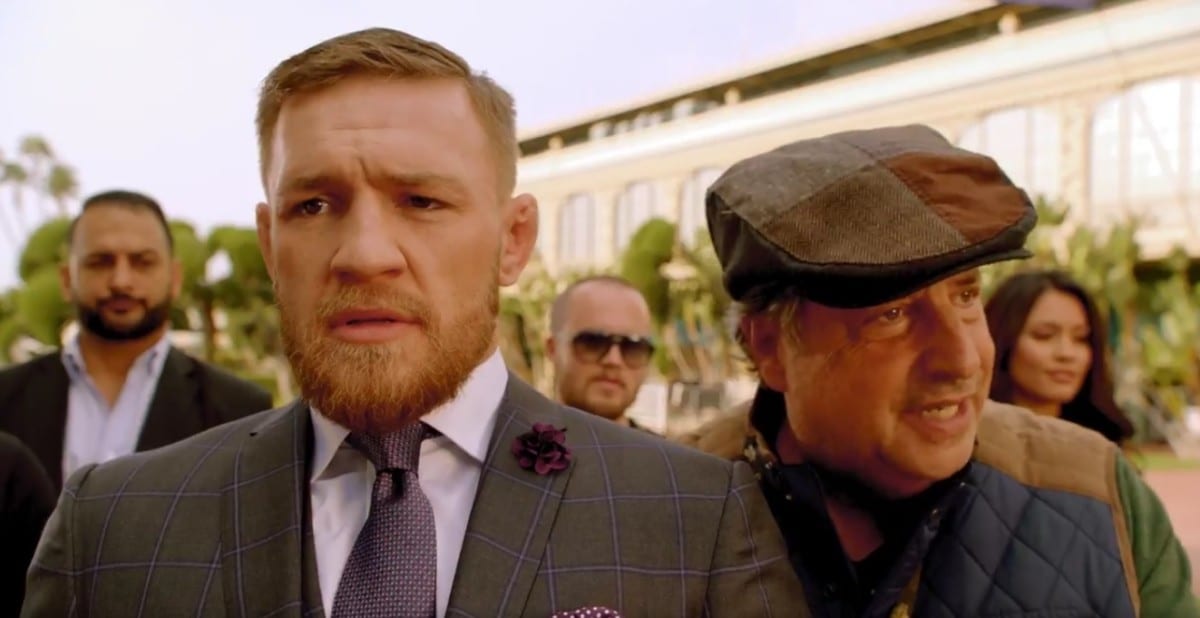 Conor McGregor is already the most successful UFC fighter to ever step into the cage and now it looks as if he's got an eye on the silver screen, too.
McGregor stars as the '13th Jockey' in a new series of short films to be released in conjunction with The Pegasus World Cup Invitational, the world's richest horse race. McGregor, who plays himself, stars alongside veteran comedic actor Jon Lovitz in the series directed by Frank Coraci (The Wedding Singer) and centres around 'The Notorious' turning his attention to the lucrative world of thoroughbred horse racing.
The films are produced by and shot at the world famous stables at Santa Anita Racetrack in Arcadia, California.
Determined to become the '13th Jockey' in the race, McGregor undergoes an intensive training regimen under his coach Jon Lovitz. To prepare, McGregor will have to learn his way around the stables, train like a jockey and bond with his horse — and he'll soon find out that there's more to the world of horse racing than meets the eye.
The four short films will be released via Pegasus World Cup Invitational social media channels on January 4th, 11th and 18th with the final episode airing live on the NBC race day broadcast on January 28th.
"The Stronach Group is thrilled to be working with Conor McGregor to introduce The Pegasus World Cup Invitational and the Sport of Kings to a new generation of fans," said Belinda Stronach, Chairman & President, "Conor is a natural athlete, showman and now, a jockey!"
You can check out the trailer below.
Comments
comments