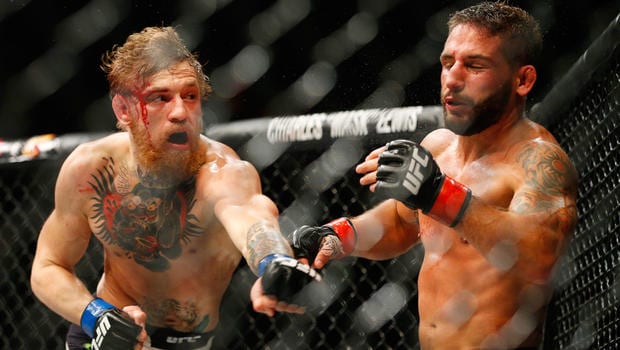 Conor McGregor earned his first UFC belt when he defeated Chad Mendes at UFC 189 for the interim featherweight title.
The PPV card, with a gate of $7.2 million set a new UFC record at the time, for live gate revenue in the United States.
The main event was supposed to feature McGregor vs seven-time defending champion Jose Aldo for the undisputed crown, but Aldo withdrew 11 days from the fight after suffering a rib injury in his hometown.
The change in style of opponent went from an explosive striker to a compact wrestler.
The fight ended when McGregor caught Mendes with a strong left hand sending him to the canvas, before finishing him with some ground and pound, in the final moments of the second round.
https://www.youtube.com/watch?v=TWdef03nI8s
Conor McGregor takes on Nate Diaz in a rematch on August 20 at UFC 202.
Comments
comments