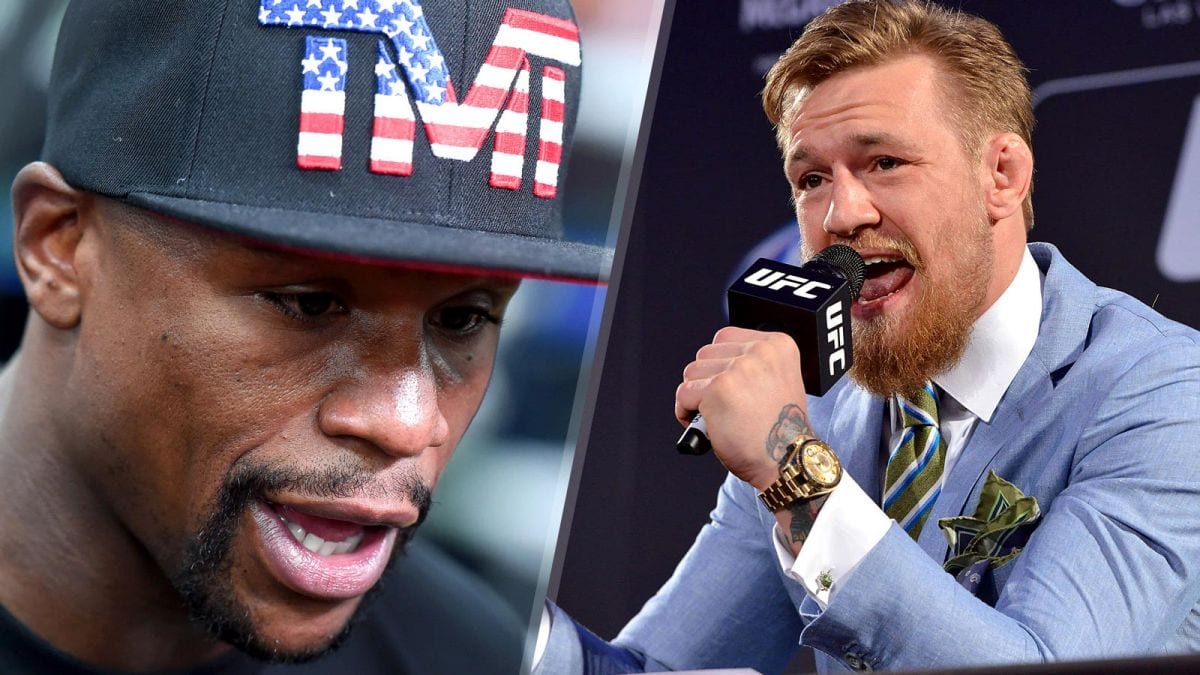 Two of the biggest names in Combat sports today, Conor McGregor and Floyd Mayweather continue their war of words, as Mayweather responds to McGregor's recent remarks.
This most recent exchange of words started in early January when Mayweather told FightHype.com that he believes racism "still exists" in combat sports, citing, in his opinion the different treatment he receives compared to that of Conor McGregor.
McGregor was far from impressed with Mayweather's remarks, initially responding through social media in a post uploaded to his official Instagram account, were he warned Floyd to "never bring race into my success again."
When asked about the issue during the UFC 197 press conference, McGregor had more strong words saying, "There's people buried in the desert for less than that." Before moving on stating that:
"I think Floyd needs to learn before he opens his mouth," "You don't put a man like me in a situation like that. You don't put me in a name that's got to do with prejudice. You don't know nothing about me."

In the video bellow Mayweather responds to McGregor, before moving on to Dana White, where he explicitly calls his character into question.
Comments
comments