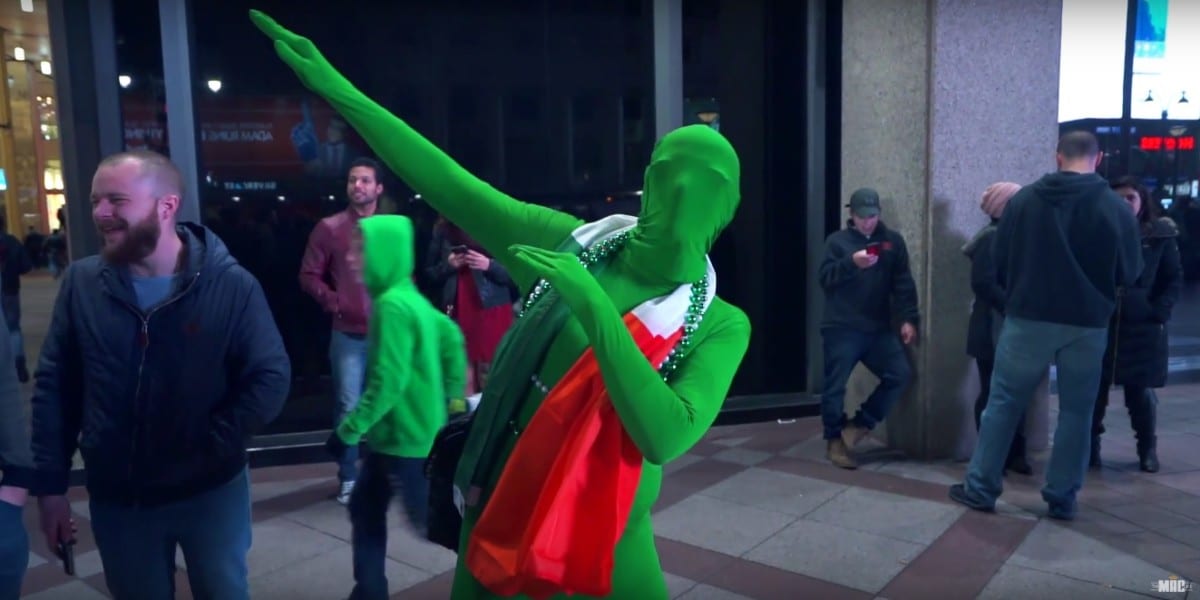 Moments after making history inside Madison Square Garden earlier this month, Conor McGregor made it crystal clear who one of the biggest sources of inspiration throughout his unequaled rise to the top of the sport was — the fans who have traveled with him to Stockholm, or Boston, or Las Vegas, or New York City.
Legions of fans have supported McGregor from the very beginning of his fighting journey and, after defeating Eddie Alvarez at UFC 205, McGregor made it very clear that the appreciation goes both ways.
"I fucking love every one of you, I swear to god", McGregor said to Joe Rogan in his post-fight interview. "You traveled the world with me. There's a reason why we're at the top of the game. Because of me and because of you and I appreciate every single one of you."
They say that New York City was built by the Irish and for a few days in the middle of November, the nation of Ireland returned to the Big Apple to claim what was theirs.
And once again, fighting history was made.
This is The Mac Life.
Comments
comments