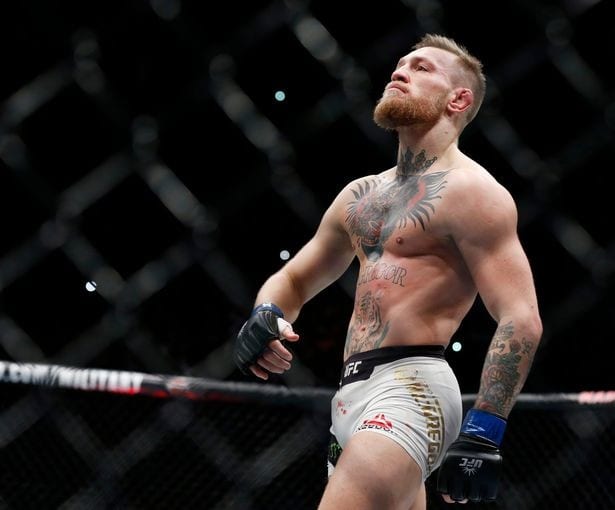 UFC 207 seems like it was something of a changing of the guard in modern mixed martial arts. Cody Garbrandt inflicted the first defeat in a decade on the most dominant bantamweight figher in history, Dominick Cruz
Then, just minutes later, Amanda Nunes emphasised her position as the best women's 135-pounder on earth, dispatching former bantamweight queen Ronda Rousey just 48 seconds after the opening bell.
But, according to former UFC heavyweight Brendan Schaub, the biggest winner to come out of UFC 207 is someone who wasn't even on the card.
"UFC 207, you know who the biggest winner was?", Schaub asked rhetorically on a recent episode of The Joe Rogan Experience podcast. "Conor McGregor", he announced. "He's the only star [left in the UFC]".
"Well, how about this", Joe Rogan interjected. "The next pay-per-view is Holly Holm vs Germaine De Randamie, which is a tough sell. I would buy it, as a hardcore fan [but] it ain't going to be Conor McGregor numbers."
With Rousey's future in the sport the subject of intense speculation, Brock Lesnar likely to never fight again and Georges St-Pierre unable to come to terms with the UFC on the details of a comeback, it leaves a deficit of star power in the world's largest mixed martial arts promotion.
With McGregor, Rousey and Lesnar (and perhaps GSP) being the only fighters who can crack the elusive 1 million pay-per-view barrier in the UFC, it's becoming clear that the UFC are in need of new stars.
Cody Garbrandt's stunning performance at UFC 207 last Friday was a potentially star-making turn but it will take time for him to graduate into a bona fide box office draw.
For now, though, Rogan reckons there's one fighter head and shoulders above everyone else in the UFC when it comes to star-power.
"Honestly, there's Conor McGregor and there's everyone else", Rogan said. "There was a thing the other day that showed that Conor, in three fights, drew more pay-per-view than the entire UFC roster in 2014."
Comments
comments