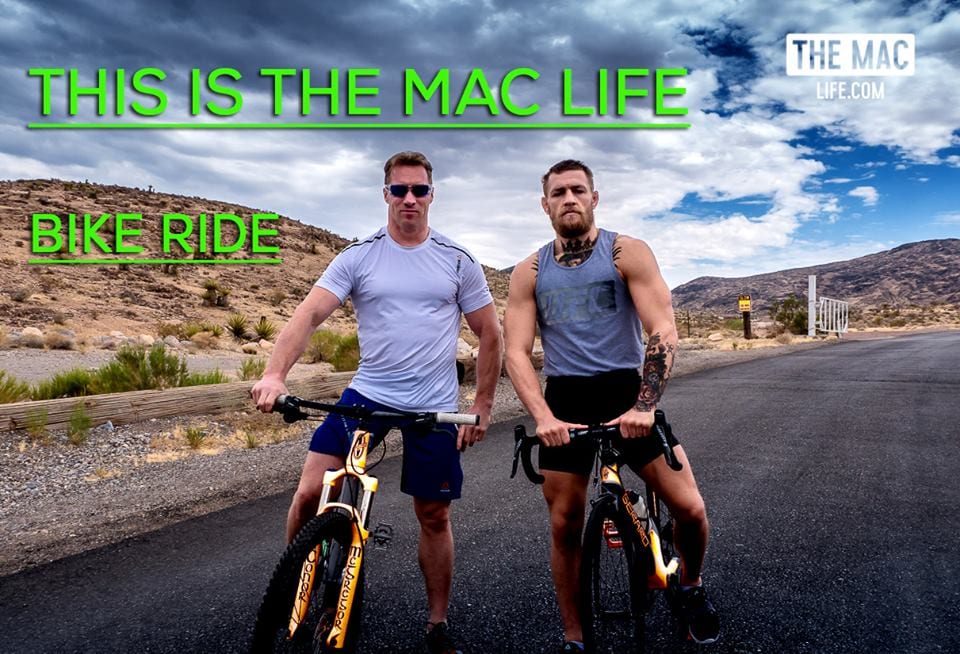 UFC 202 is now just 12 days away, and while the heavy lifting involved in fight camp slows down, Conor McGregor keeps the body in motion, taking a bike ride through the Las Vegas desert with former Irish cycling champion Julian Dalby.
Dr Julian Dalby, won a huge number of races before coming national champion. He's a power lifting world record holder, who's currently in Las Vegas working with McGregor on strength and conditioning.
Team McGregor have been camped up in Las Vegas for almost 6 weeks now, fully acclimatizing to the unforgiving desert environment.
Related:
Team McGregor engaging in the art of BJJ

Comments
comments