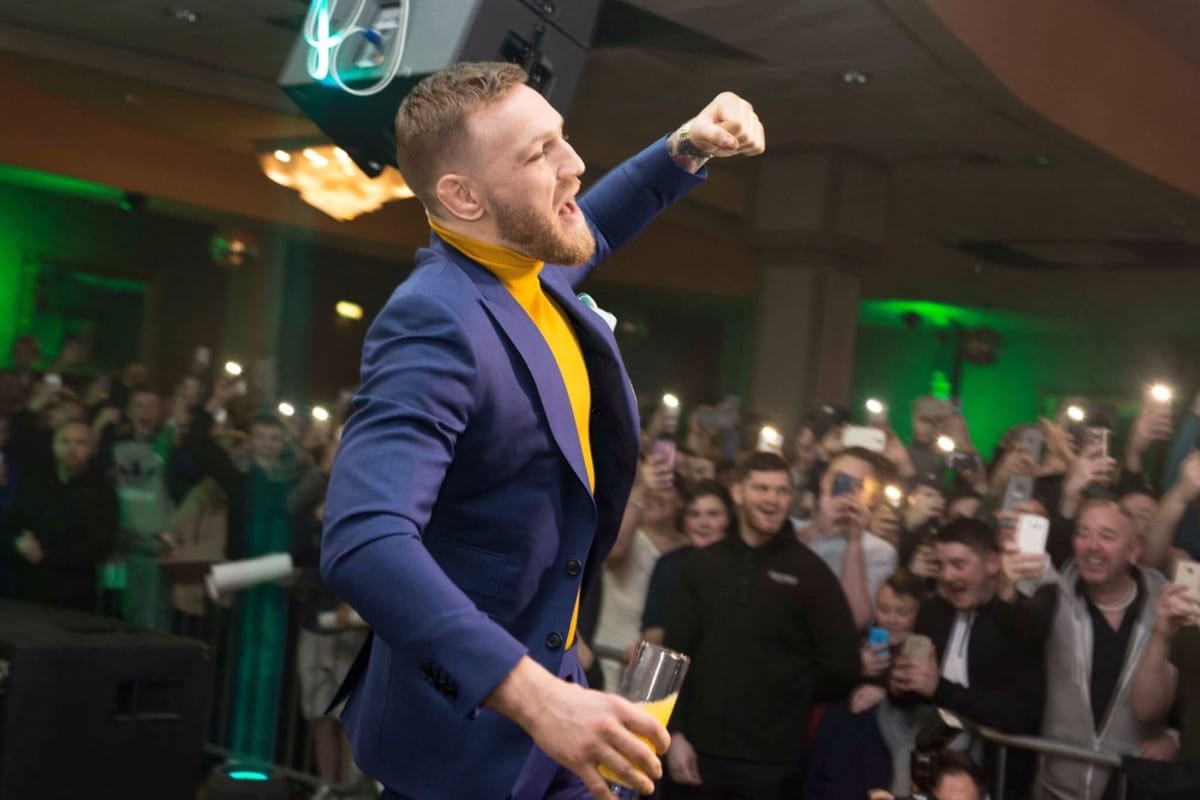 It's been nearly a week since the UFC mandated that Conor McGregor's featherweight belt be removed from his waist and all has been quiet from Team McGregor since then — until yesterday evening, that is.
McGregor was in Belfast on Friday for his first public appearance since being stripped of the UFC featherweight title he won from José Aldo last year and, as you might have expected, nothing was off-limits when it came to discussing the 145-pound title or the recent revelation that the Irishman has obtained a professional boxing license in the state of California.
"[The UFC are] trying to strip me and I was like, 'Well, I ain't stripped. I still got that belt, that belt is still at home right now'," McGregor said at the event. "I'm still the two-weight world champion, someone has to come take that from me. I see articles, I see stuff online, but I don't see the belt not in my presence. The belt is right there, there's two world titles at my home."
The recent news that McGregor applied for and was granted a boxing license in California has ignited intense speculation in the combat sports world and this too came up during the Q&A event.
"If I focus with the work ethic I have solely on the sport of boxing, there's no telling what I could do," McGregor said. "I would not go in there just to show up, I'd go in there to knock [Floyd] out. That's it. He can be hit, he's been hit before."
One more day in The Mac Life.
Image by Dave Fogarty
Comments
comments