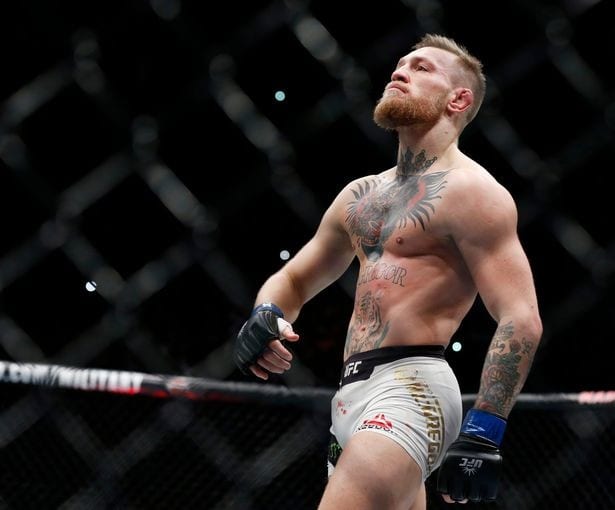 Options, options, options.
Even with multiple prospects across three divisions in MMA, a boxing legend and some time off, UFC Double champion Conor McGregor still finds a way to keep his options open.
The latest, according to his agent Audie Attar, while still taking place in a ring, could be an option of a more 'entertainment' kind — an apparance at the annual WWE supershow WrestleMania.
"I think it's all about business, man," Attar said, speaking on ESPN's 5ive Rounds podcast. "If [WWE] is going to come with an offer, we are willing to entertain it. We are here. Have their people call his people, which is me. We can have a conversation."
It's not the first time McGregor and the WWE have been linked. Ahead of their WrestleMania event last year, fans started stirring when the Irishman began following WWE executives Paul Levesque (better known as Triple H) and Stephanie McMahon.
Levesque, who was ringside at UFC 205, made no secret that he'd enjoy seeing the crossover.
"I have smaller guys now in the WWE," Levesque said to the Daily Telegraph following the New York event. "We have 200lb guys who are stars. You don't need to be 300lbs any more.
"But yeah, he could do just as well as Floyd Mayweather when he fought the Big Show. That really worked. Conor could do it for sure."
McGregor has actually made waves in professional wrestling before — and that's without an appearance.
Back in August, ahead of his rematch with Nate Diaz at UFC 202, McGregor garnered attention by blasting the modern day WWE roster, referring to them as "dweebs" and "pussies."
"What's the main guy? John Cena," McGregor said. "He's 40. He's 40 years of age. He's walking around in a luminous orange t-shirt and a headband talking about nobody can see him. We can see him right there. He's a big fat, 40-year-old failed Mr. Olympia motherfucker. They're dweebs those guys."
While McGregor's next move is as yet uncertain, he's set to take some time away from the world of the Octagon with his impending fatherhood. Perhaps a move from the cage to the 'squared circle' could be just the move to keep himself busy.
Besides… it's the perfect venue to see the infamous 'billy strut'.
#WhenYouKnowYoureTheMan @VinceMcMahon @TheNotoriousMMA #UFC205 pic.twitter.com/HGOgmS3mgf

— Triple H (@TripleH) November 14, 2016
Comments
comments