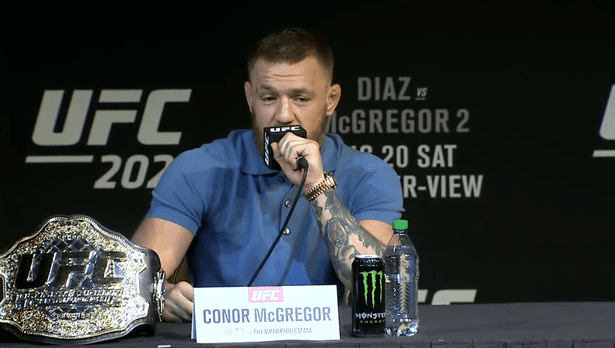 Conor McGregor will see the Nevada State Athletic Commission in court.
According to Clark county court documents in Nevada, the Irishman has filed a petition against the Nevada State Athletic Commission and its Executive Director Bob Bennett in regards to the $150,000 fine he received in October. The fine was levied after McGregor and rival Nate Diaz were involved in a skirmish during the lead up to their second fight at UFC 202. MMAJunkie first reported the news.
The fine was issued after McGregor publicly apologised to the commission, and after the commission decided to use a percentage value of his purse as a manner in which to determine the fine. After ex-member Pat Lundvall originally suggested 10% of his $3m dollar purse ($300,000), the NSAC eventually settled on 5%. They also required he complete 50 hours of community service.
Following the sentence, UFC President Dana White revealed that McGregor no longer had any interest in competing in Nevada.
"I thought they might respect [me calling in] a little bit more," McGregor later said to Rolling Stone about the commission. "I owned up. I man'd up. I'm here. I apologized. I'm not trying to blame nobody, although they fired the rounds off first. I didn't think they would even go that route because I didn't think this was like a real thing. Are they going to come and arrest me or what the fuck is that?
"I wanted to give them the respect, and I felt they would have respected that, but they didn't. So, whatever. It is what it is. Good luck trying to get it."
Comments
comments