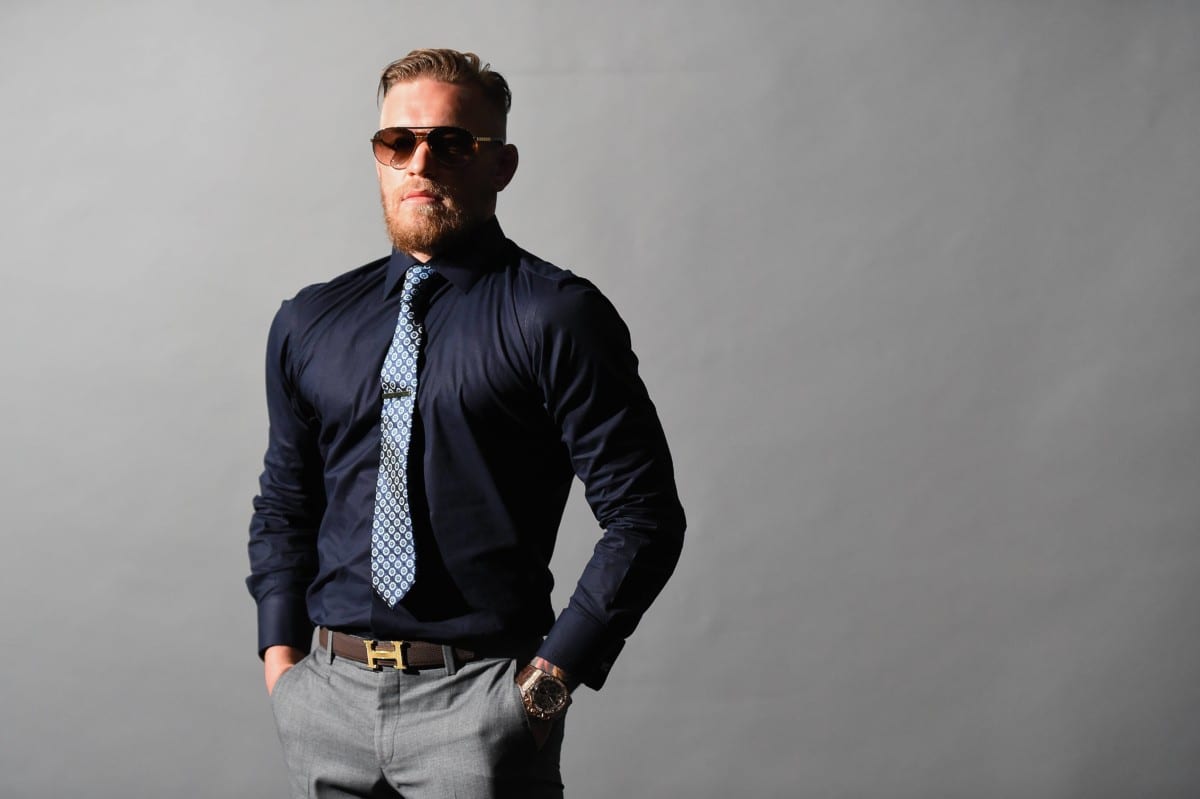 A killer in the cage, a style icon on the stage.
Conor McGregor has been nominated for GQ's Most Stylish Man of 2016, it was announced today by the iconic men's magazine.
McGregor makes the 64-man list, which is done in a tournament bracket sense and his first round match-up sees him come up against comedian Kevin Hart in a battle of style.
They write: "Both men here are known for putting stitches in people (that is, the literal kind and the ROFL kind). When it comes to their personal style, both have displayed a level of fearlessness that should be commended. Hart prides himself on his humble attitude and dedication to fitness, while McGregor is a braggadocios cage fighter with a dedication to not giving a damn what anyone thinks. (The man wears fur coats like the rest of us wear peacoats.) Where Hart makes up ground is with his Nike deal, which allowed him to design and release his own sneaker in 2016.
At the time of writing, McGregor is currently winning in the polls and will face the winner of Drake and DJ Khaled in the second round. All eyes, however, or on a potential mouth-watering clash between McGregor and Kanye West in round three.
You can vote in the poll right here.
Comments
comments