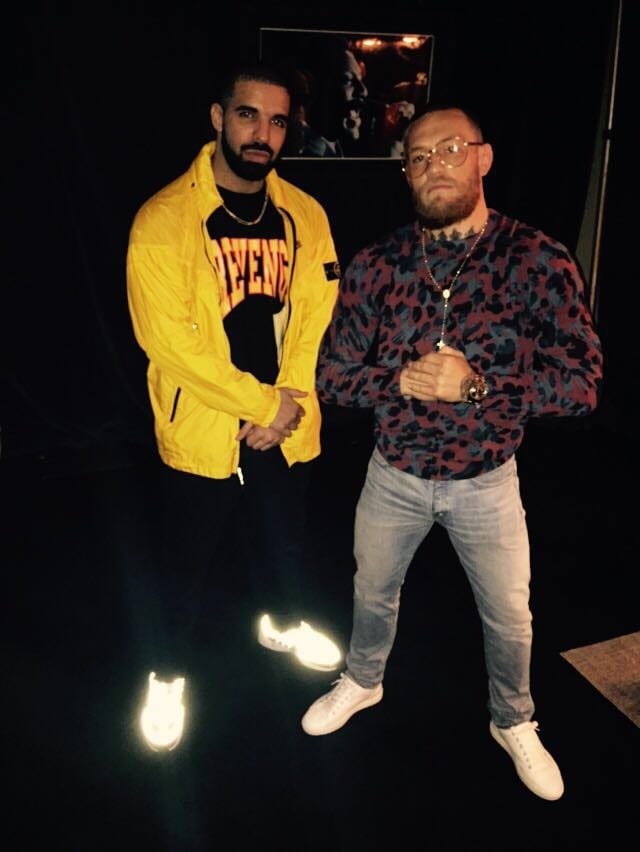 No fighter spends their time outside the octagon like Conor McGregor.
Since his victory over Nate Diaz at UFC 202, the 145lbs champion has been living The Mac Life, relaxing in Los Angeles.
Last night, McGregor headed to the STAPLES Center in LA, where he watched Drake perform live, before meeting the rap star afterwards.
Posting a picture of himself with the Canadian, McGregor said:
"This is what being the youngest and the greatest at the same time looks like! It was an honour to watch this man perform last night!"
"@champagnepapi much love and respect my brother, you are an ANIMAL!"
Drake is currently touring in support of his new album, View, which plays host to the hit song "Hotline Bling."
At present, three singles from the record, "Summer Sixteen", "Pop Style" and "One Dance" are all in the Billboard Rythmic charts.
McGregor also posted a picture of himself with Bono, who along with U2 actually have a history together.
Before his bout against Chad Mendes back at UFC 189, U2 took to Twitter to offer their support stating "Beidh rírá agus ruaille buaille de satharn san Las Vegas! Éirí Conor Éirí!", meaning "The craic will be had in Las Vegas on Saturday. Rise Conor Rise!".
Comments
comments