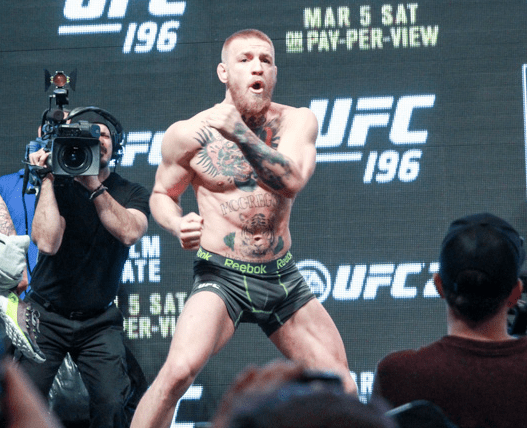 Conor McGregor isn't one to be ambiguous with his feelings.
Following an open workout session, Thursday, McGregor engaged in a short Q&A with those in attendance, and in his answers made it crystal clear what he thinks about upcoming opponent Nate Diaz and brother Nick.
"Fuck the Diaz brothers," McGregor said. "Fuck those cockroaches."
The rivalry between McGregor and the Diaz duo stretches back to UFC 196. It ramped up a few notches on Wednesday afternoon when they and their respective teams engaged in a bottle-throwing skirmish at the UFC 202 pre-fight press conference.
"It's a big fight," McGregor said of Saturday's bout. "It always was, we came here ready for war. Not ready to throw little bitch bottles and go running. We're here ready to fight, so let's go."
There were concerns that trouble between the two teams could perhaps flare up again today, but Diaz and McGregor's open workouts were scheduled apart, meaning the two sides never came into contact with one and other.
Still, even without his foe in attendance, McGregor made one thing perfectly clear.
"Fuck Team Diaz," McGregor said. "And if you're down with Team Diaz, fuck you too."
And with that he dropped the mic, and left.
Watch the video here:
Credit goes to MMAFighting.
Comments
comments