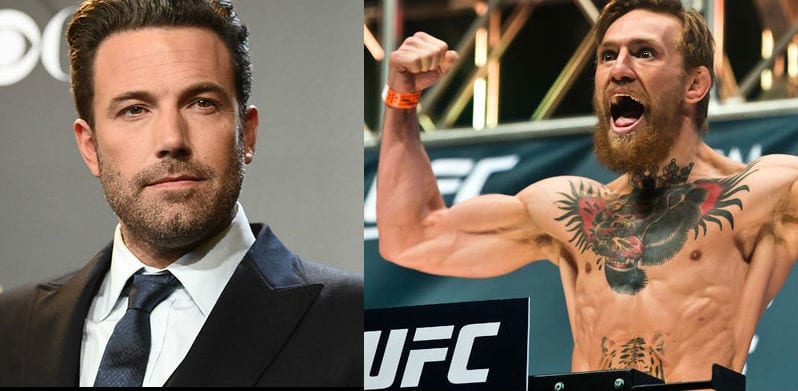 Ever since MMA's emergence into the mainstream from the shadows it previously inhabited, its mark has been felt across a wide range of popular culture.
One needs only to look towards the worldwide fame of the likes of Conor McGregor for evidence of this but, according to actor and director Ben Affleck, McGregor's impact on the world of mixed martial arts over the course of the last few years is also being felt in Hollywood.
"MMA is taking over in terms of the style that people use stunt-wise for fighting", said to Independent.ie while promoting his new movie Live By Night. "People now recognise that as the most pure form of combat and it's now seeping into movies. It can be seen in all kinds of movies."
Brazilian jiu-jitsu has been present in wide range of movies recently, notably Deadpool, but it has also been a part of filmmaking since before the first UFC event (see Mel Gibson's slick triangle choke on Gary Busey in 1988's Lethal Weapon for more evidence).
"I'm a big Conor McGregor fan", Affleck continued. "I think he's very impressive. I'd love to see… someone was saying he was going to fight Mayweather. It think that would be an amazing fight. I guess they would have to work a deal out or whatever, but that would be cool."
In fact, such is Affleck's admiration for McGregor, he said in an interview last year that he based the style he employed for his turn as Batman in Batman vs Superman on McGregor's unique movements.
"He's like a little bit more of a brawler – he's more physical," Affleck said of his Batman to Reuters. "You kind of get a feeling of a physical, visceral slugger thing. So the fights are a little more smash-mouth, UFC-influenced – Conor McGregor style."
McGregor has already laid claim to running MMA, boxing and pro wrestling. Should we now add the movie business to that list?
Comments
comments