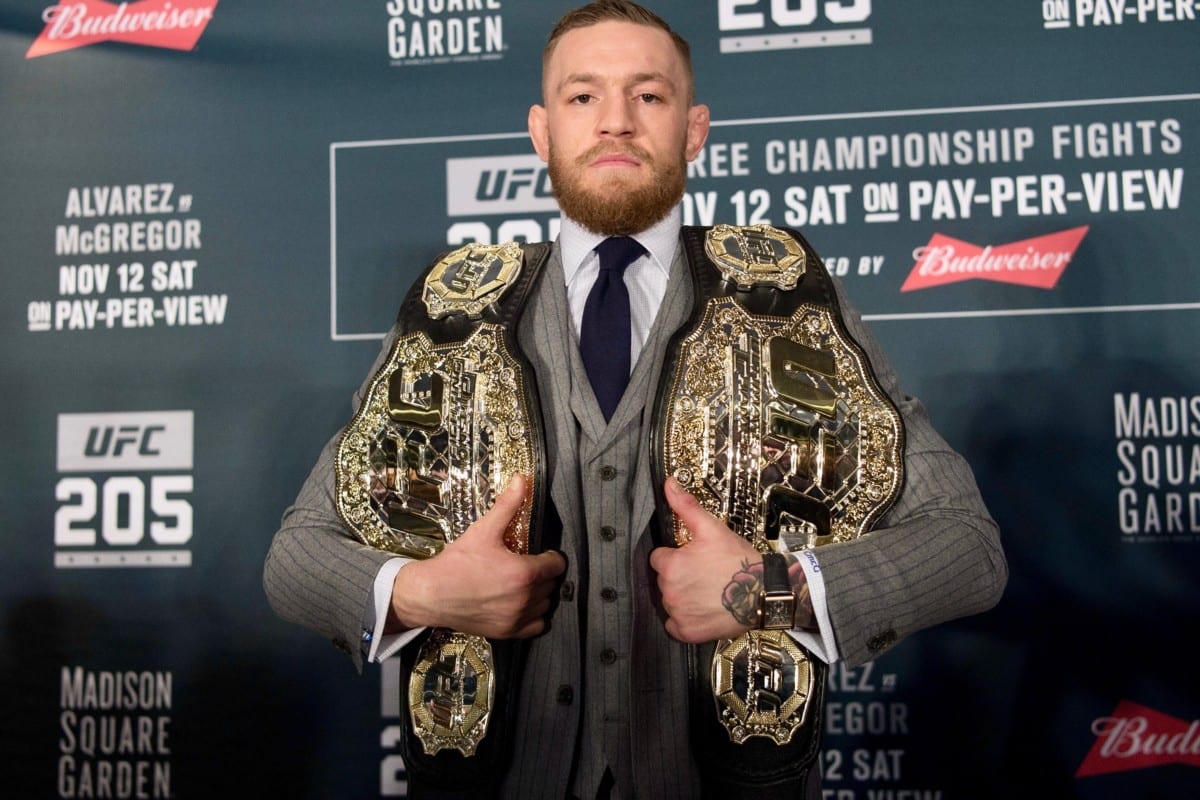 Now that 2016 is nearly over, and it's time for reflection. Looking back, it's been quite the year for MMA; legalisation, repeated broken records, a sale for $4 billion… there's a lot to digest. As such, leading up to Christmas, TheMacLife.com will be revisiting the twelve biggest stories (good and bad) from the past twelve months.
It took a long time for the State of New York made mixed martial arts legal.
There were many factors — political influence, union lobbying and a general uneducated cast involved — kept the sport on the outskirts. Every year, the UFC brass would state they had never been more confident, only to see their efforts battered away. And every year, the process would feel more and more the farce it was.
In a way, the legalisation was about far more than just putting events on in New York. It felt like a symbol of the final hurdle between MMA being considered something on the fringe, and being accepted as a mainstream sport. When the ban was finally lifted in March and the sport became legal in New York after 20 years, there was a sense of finally taken a step over the threshold and having 'made it'.
And so, to Madison Square Garden.
The UFC, who had always promised a mega event for their debut at the "world's most famous arena", delivered. But, even with three title fights on the card, the attention was all on one man.
Conor McGregor, UFC featherweight champion, moved up in weight to face Eddie Alvarez for his lightweight title and had the opportunity of marking a historical occasion by making some history of his own.
The build-up was heated, with Alvarez resentful of the attention his opponent was receiving, even at one point declaring "I feel like I'm about to tell the whole world that there's no Santa Claus, and everybody is gonna be disappointed. There's no Santa Claus. He don't exist. It was a lie and I'm gonna steal the magic from everyone. The magic is gone. And I can't wait. It's gonna be a great time for me."
Combine that with a heated press-conference (and a phenomenal mink coat), and fans couldn't wait for the two to clash. Some pointed at the wrestling of Alvarez to win the day, while others pointed to the elite striking of McGregor, along with a clearly increased cardio as shown in his UFC 202 bout.
In the end, with an Irish-filled stadium surrounding him, McGregor won a second title with perhaps his best performance in the Octagon yet.
As UFC 205 finished and McGregor held two gold belts above his head, there was almost a sense of finality about the occasion, as if some final level of a video game had been completed. The card seemed so momentous that it almost felt odd to think another event would follow.
That feeling probably stemmed from everything UFC 205 represented. A celebration of the final legal hurdle in North America, an event to emphasise the arrival into mainstream, and a historical performance from one of the sports biggest stars all combined to be one of the most memorable UFC shows ever. And that's why it's the top of TheMacLife.com's Christmas list.
Sorry Eddie, Santa's still real.
Comments
comments