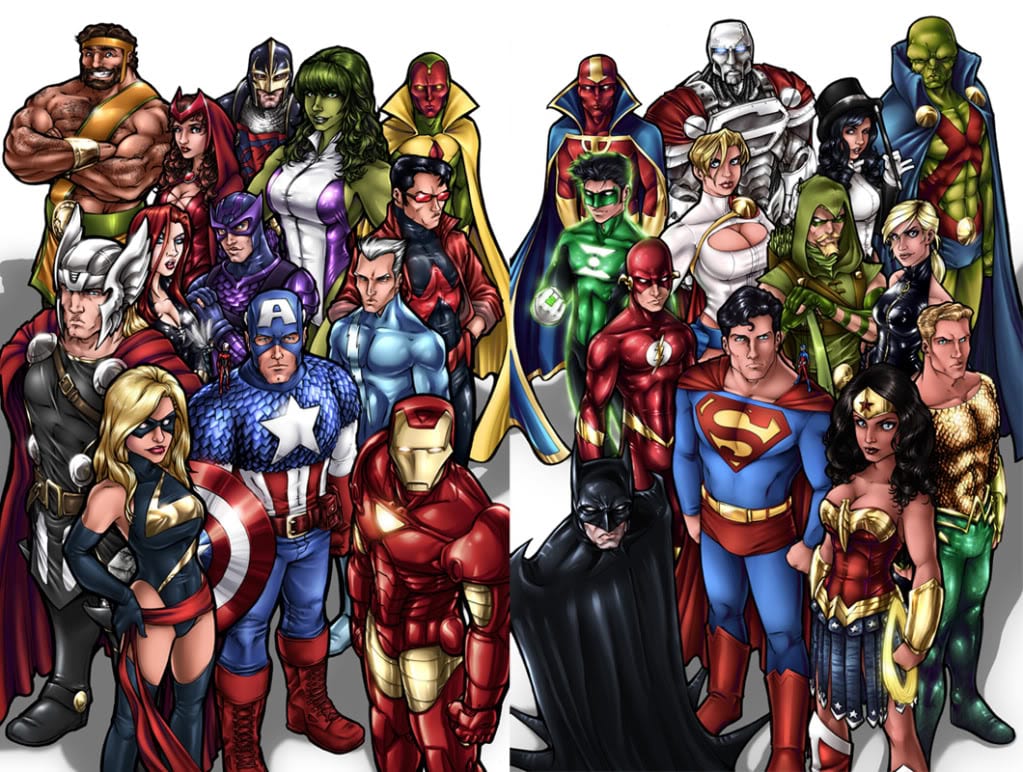 Over the past decade movie blockbusters have been dominated by the superhero genre. The landscape has all but surely changed, for the better of course. However, 2015 was a rather lackluster year for superhero loving moviegoers. Which saw only three titles released: Avengers: Age of Ultron, Fantastic Four and Ant-Man.
This offering of a sequel, a reboot and a new inception, failed to leave any lasting impressions for the year 2015. Avengers, was by far the best superhero movie 2015 had to offer, and while it was an enjoyable watch, it failed to live up to the hype and anticipation that surrounded it since the closing credits of the first movie.
So we have established one thing so far, 2015, was a bad year for the superhero genre as a whole; but as we already mentioned there was only three titles released. The reason being, a lot of other movies were still being developed, marketed and getting finalized for a release date. Fortunately for us these dates have come and will land in 2016.
So what does all this mean? Well it means there will be more than three superhero movies released in 2016, six to be precise. Regardless of this, it's not the quantity that gets me excited, but the quality of movies being released. Four titles in particular are all emblematic of the word blockbuster and can all potentially smash box office records. In no particular order Batman vs Superman: Dawn of Justice; X-Men Apocalypse; Captain America Civil War, and last but not least the long awaited Suicide Squad.
So the question remains:
Which of these movie will reign supreme and give the best bang for your buck?
1. Batman vs Superman: Dawn of Justice

Okay okay, I chose the rather unsurprising Batman vs Superman blockbuster as my first choice; but this decision was far from easy. I'm a huge X-men fan and the upcoming movie looks incredible, However the hype that surrounds this movie cannot be overlooked. This movie has the potential to be unprecedented in its attempt to possibly give fans the answer to the very question that has produced heated arguments among superhero lovers since their inception. The question of who would win in a hypothetical fight Batman or Superman? This question has been pondered for years, prodcing pages upon pages of internet forums of different outcomes. Well this hypothetical conjecturing becomes a reality that will be played out on screen, when the two face off. The very fact that this age old question could potentially be put to rest come come march, will ensure this movie will smash records.

2 X-Men Apocalypse

This movie will be a massive hit with fans and for me personally will definitely be my favorite to watch.
The younger cast since the reshuffling of timelines have been exceptional. The quality of the cast coupled with the introduction of Apocalypse or En Sabah Nur as he is also known, as the super-villain, will make this movie a must see for all.
3 Captain America Civil war


Captain America Civil War will be a hit no doubt and will have legions of fans queuing to see this movie when it hits the big screen. However, the reason it occupies this position is that the two movies above offer something new. Tony Stark aka Iron Man and Steve Rogers aka Captain America have not always seen eye to eye. Now once again they are odds over a new piece of legislation. Don't get me wrong the movie will be entertaining and the second part will I presume offer some new, were I assume they will eventually team back up for the greater good and battle some superior force.
4 Suicide Squad


First time a group of villains are the protagonists of a superhero movie.

Photo credit: Superhero movies/dailysuperheroes.com
Comments
comments