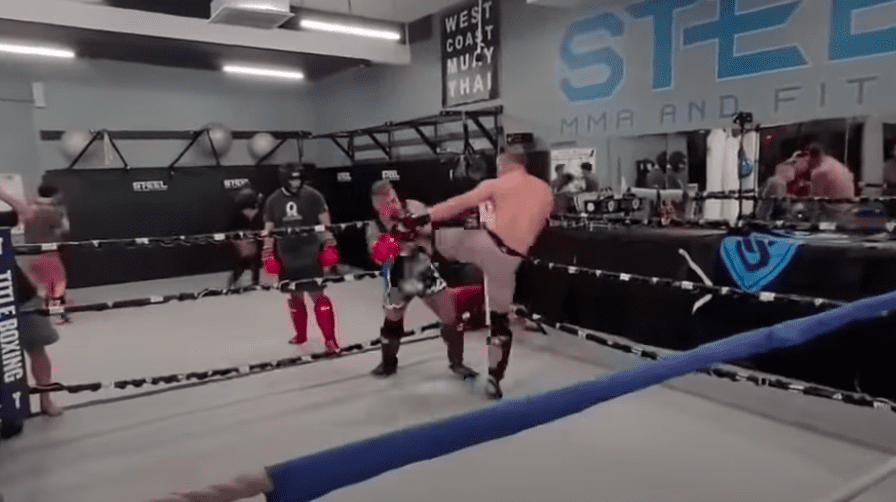 Sean Strickland has become something of a hot topic in MMA circles lately.
Forget for the moment that the 30-year-old is knocking on the door of title contention after piecing together a five-fight win streak (he very much is, by the way), the American fighter has come under fire for some of his more bizarre comments lately.
The 24-3 fighter recently admitted in an interview that he would "love nothing more" than to end an opponent's life in the cage, while also stating that he was raised in an environment which espoused neo-Nazi beliefs — something he says he has left behind a long time ago and is deeply ashamed of. It is this type of background which makes Strickland one of the more infamous fighters on the UFC roster, and his name again began circulating social media late on Wednesday when footage from a sparring session leaked out which showed him KOing a training partner with a left high kick.
Now, we're not suggesting for a second that Strickland did this deliberately as incidents like this are a dime a dozen in MMA gyms across the globe — but future opponents be warned: that technique can shut your lights out pretty quickly.
Check it out below:
–
Comments
comments