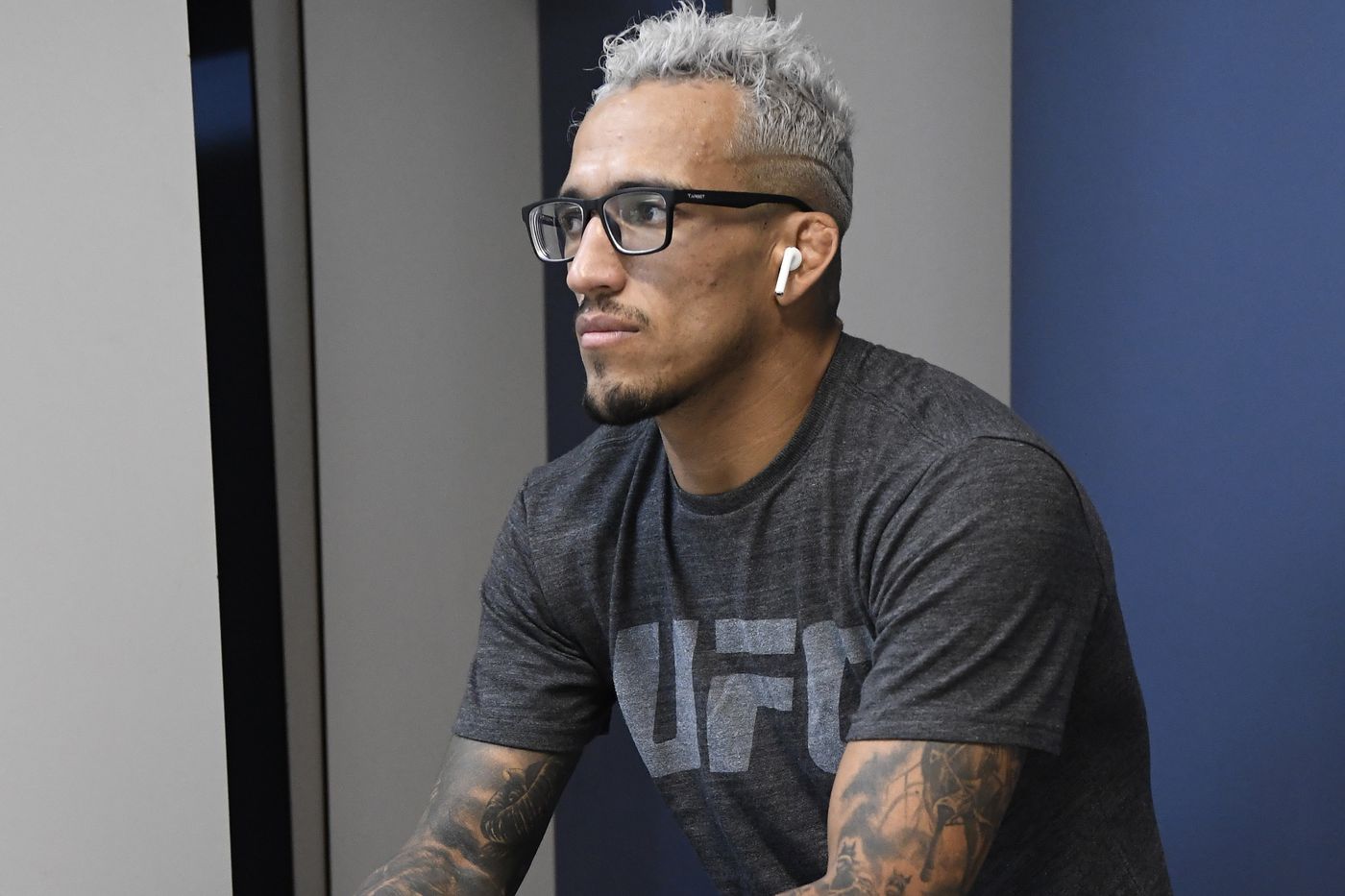 The film buffs among us will remember Rocky Balboa telling his training team that he sees "three of him out there" during his fight with Ivan Drago, and was advised by Paulie to "hit the one in the middle".
It seems this is also the strategy for UFC lightweight champion Charles Oliveira. The Brazilian, who defeated Dustin Poirier by third round submission last month in defence of his 155-pound world title, is rarely seen without his specs — and even had them stolen by one particularly handsy fan when leaving the cage in Las Vegas last month.
It isn't entirely rare for a fighter to have relatively poor eyesight, with several of MMA's top stars (including Conor McGregor) being noted to have worn glasses at one point or another — but in a recent interview, Oliveira revealed exactly how bad his eyesight is, and how it can be a factor in his fights.
"I see three [faces]. If I hit the middle one, that's fine," he said to the Flow podcast. "I think keep this same technique. Three guys for me is perfect. If I hit the one in the middle, it's good. I'll tell you the truth, I'm a guy who has a lot of faith in God and it's no joke. If I take my glasses off, I only see 50 per cent but it never hindered me in a fight."
Recent evidence supports that statement. Oliveira has won ten straight fights at lightweight, the last two of which were world title fights and can also count victories against the likes of Michael Chandler and Tony Ferguson in recent outings.
He continued: "It never hindered me in a fight. Sometimes I walk in without the glasses, sometimes I walk in with the glasses. It depends on my vibe. Sometimes I like to walk in with glasses to look harmless and more nerdy than I already am. And when I take my glasses off, it's normal, I can see my opponent on the other side. God blesses me so much that I can see normal. But on the streets, if I take them off, I'm blind."
Oliveira's next defence of his title remains uncertain but the Brazilian has linked himself to a summer defence against Conor McGregor, who is expected to return to full training in April after suffering a broken leg in the cage last year.
Comments
comments