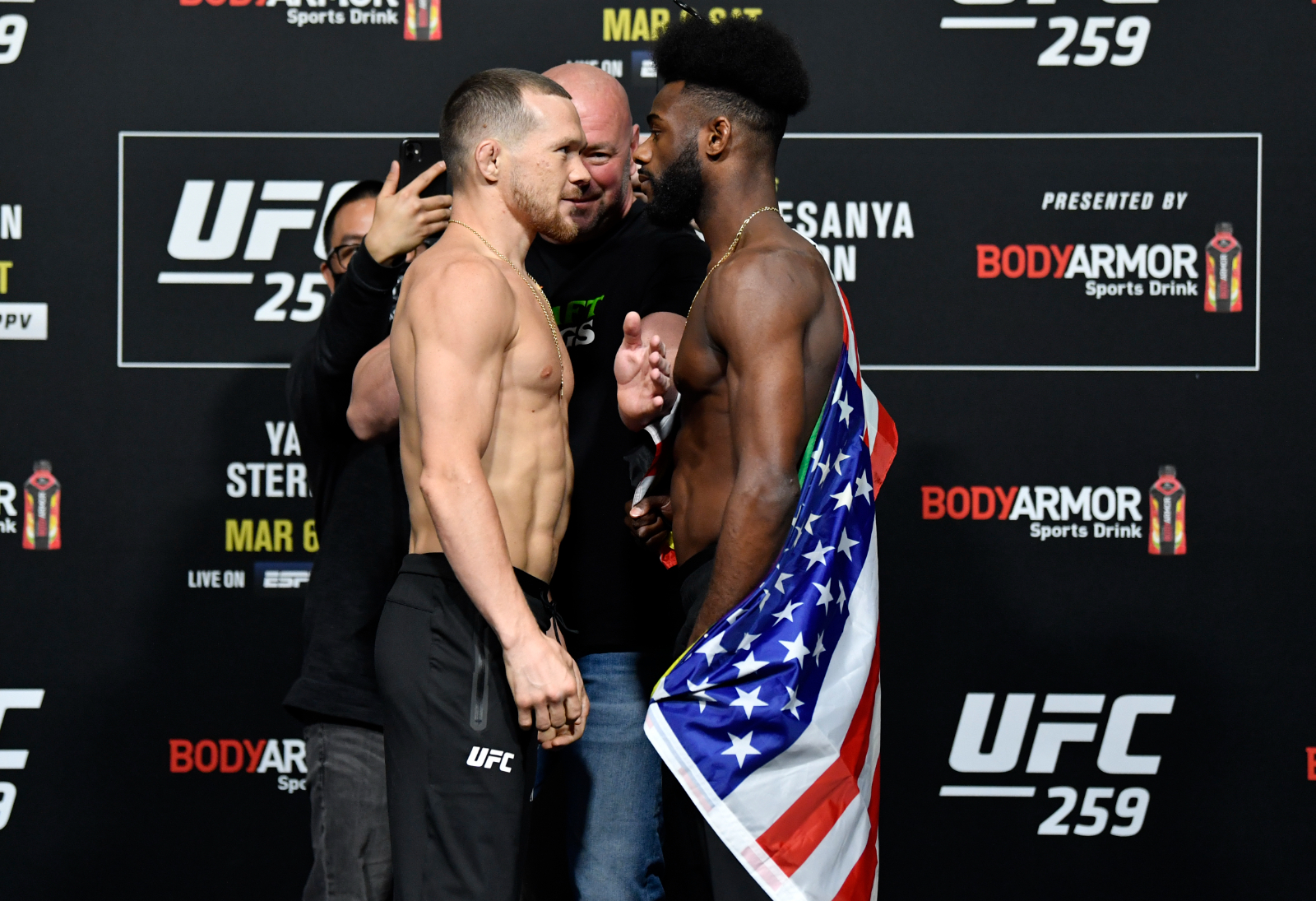 Aljamain Sterling's reign as champion has been a confusing one.
Winning the world title after Petr Yan was disqualified for an illegal knee, Sterling was criticised and much-maligned following their fight — something that was compounded after Sterling was forced to postpone the rematch through injury. Now, the two are finally set to settle the score at UFC 272 in March, and Sterling is making no bones about his intentions of silencing the haters.
"What's up world, it's your favourite UFC champion. It's going down in Vegas. March 5th, T-Mobile," Sterling said in a video on his social media. "Make sure y'all tune in. I'm gonna take that ripe potato face out, remove all doubt baby, let's go.
"[Russia], I'm gonna punish your boy, and there's nothing you can do about it."
–
Comments
comments