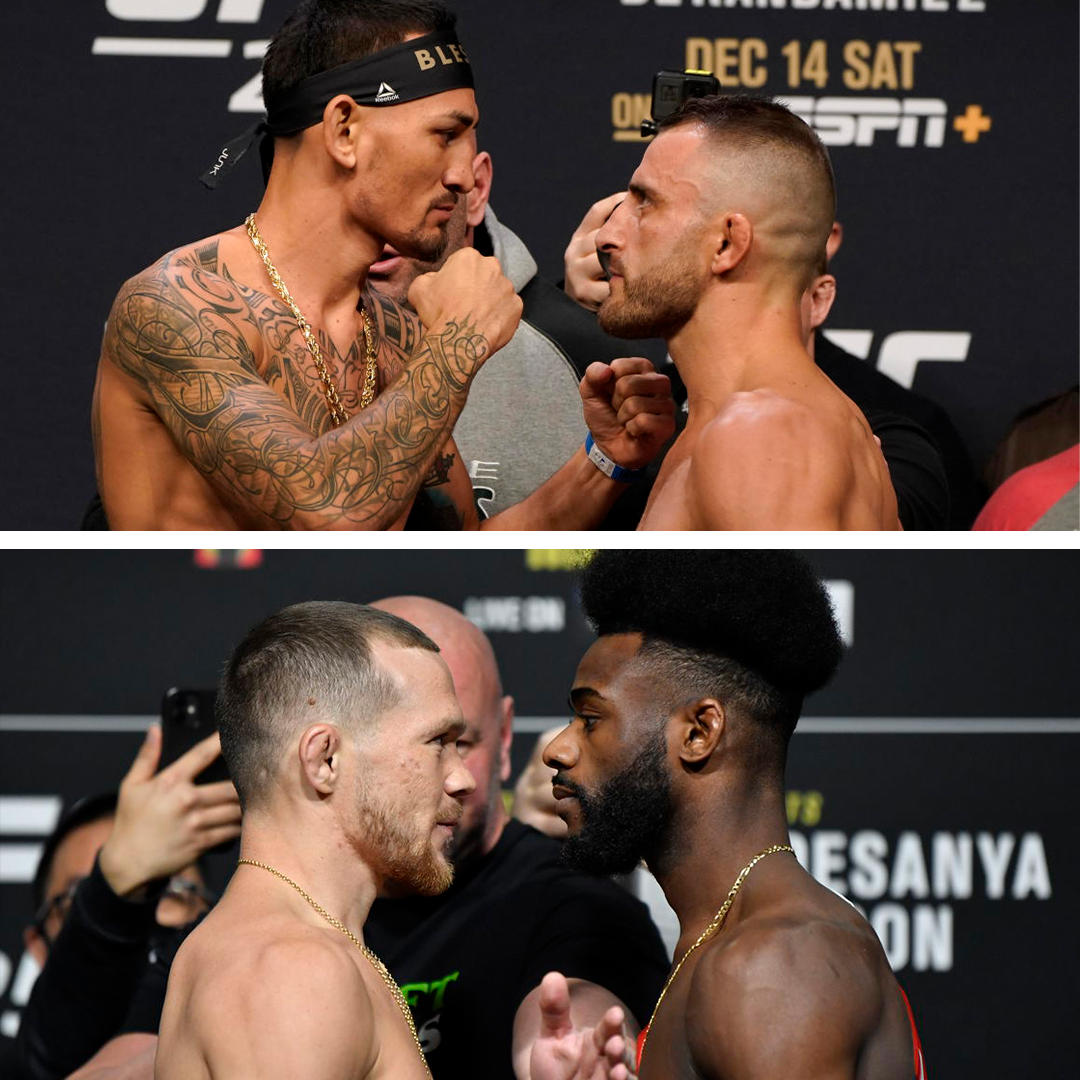 Two title fights are on the books for UFC 272 on March 5.
The pay-per-view, which is set to take place in Las Vegas, Nevada, will feature Alexander Volkanovski vs. Max Holloway, as well as Aljamain Sterling vs. Petr Yan. Both fights have plenty of historical context behind them. Both fights were first reported by Brett Okamoto.
For Volkanovski and Holloway, it marks the third time they've met in the Octagon. While Volkanovski might currently possess two wins over the Hawaiian, Holloway's remarkable performances since his second defeat mean he's forced his way back into title contention, as well as the discussion of who the true best featherweight currently is.
Volkanovski, meanwhile, was last seen in a five-round epic against Brian Ortega, in which the champion showed heart and grit after being put into a number of incredibly tight submissions. Now he and Holloway go into their trilogy bout with a simple circumstance. The two are the best 145-pounders on the planet, but who is number one?
While there might be respect between the two above, Sterling and Yan have no such friendly rivalry, and instead their own issue has become significantly personal.
Sterling and Yan fought for the bantamweight title last year, and just as Yan seemed to be pulling away to victory, he landed an illegal knee to the downed Sterling that brought the fight to a close. As such, Sterling was handed an unfortunate tag of winning world title via disqualification.
The champion has been honest about his fortune in that first meeting, but claims that was simply an off-night that he will correct.
Comments
comments