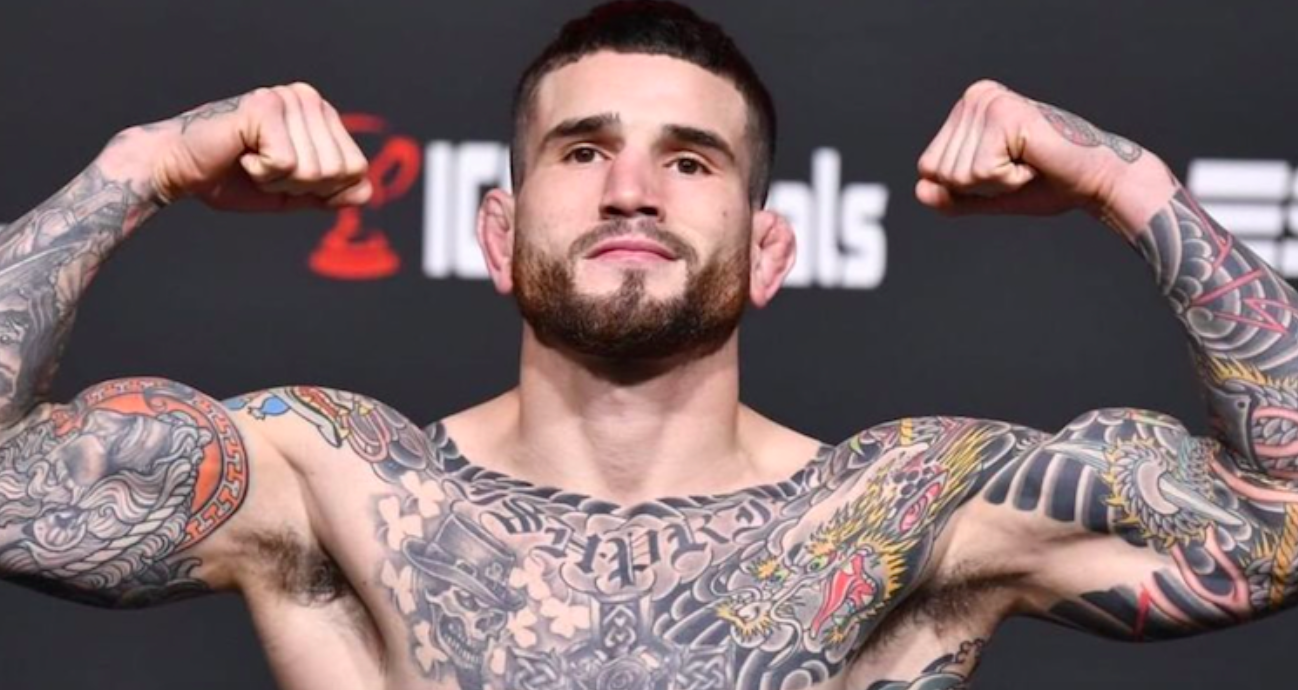 UFC welterweight contender Sean Brady lost his unbeaten career record when he squared off with Belal Muhammad at the recent UFC 280 event in Abu Dhabi — but that wasn't the only negative element of his visit to the UAE.
Philly native Brady finally met his match in the dry heat of the Abu Dhabi desert a couple of Saturdays ago but aside from the disappointment of his third round loss at the hands of Muhammad, Brady told The MMA Hour that he received a host of abusive messages on social media — including one particularly disturbing death threat.
"Someone messaged her and said that if I won the fight against Belal that they would kill me and bury me in the desert – it was pretty bad," Brady said via MMA Fighting. "She was right there front row sitting with [Joe Pyfer], and she busted through the security and got to me when I was walking out of the [Octagon], but she was right there with me,  she got messages."
Brady added that a section of fans on social media somehow feel entitled to insult fighters online, and that it is these fans who cast a negative pall over the entire sport.
"Dude, these fans, they're scumbags," Brady said. "Don't get me wrong, there's great fans, then there are these people with fake profiles that write to you afterward. I just read this message that was like, 'You're a piece of s***' — they just say the most wild things to you.
"I don't let it get to me. I try not to lean into that s*** anymore. But my wife, she's a registered nurse. All she does is take care of people, and people are threatening her, calling her this, calling her that.
"Message me. Don't message my wife, especially if you're a man. Be a man. Say it to me, don't say it to my f****** wife, because my wife could probably beat you up."
But Brady has just one wish for the trolls: say these things to his face rather than from behind the safety of a keyboard.
"I know for a fact you wouldn't say that s*** if we were in real life," he said. "That's the problem: Those people get to hide behind these screens and say these things. I lost a fight, but my life isn't over. I still live my dream every day. These people hate their lives, and that's why they do what they do.
"I almost kind of feel bad for them, but I'd like to slap the s*** out of them at the same time."
Comments
comments