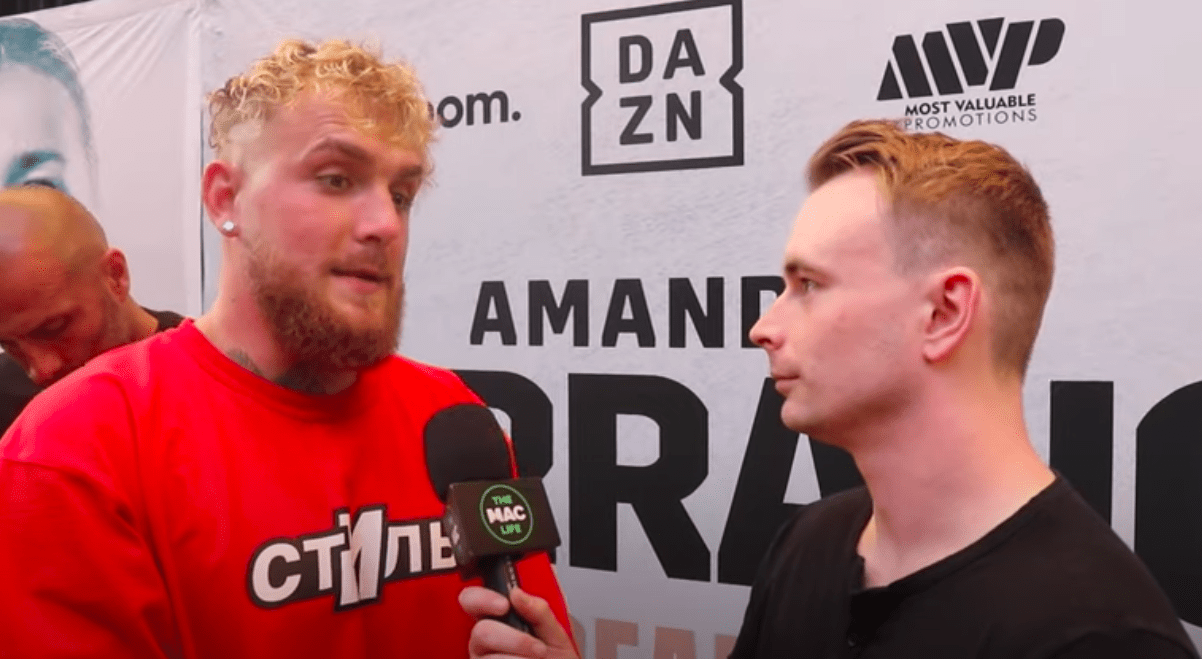 Jake Paul is a lot of things to a lot of different people. 
To some he is an ex-Disney star. Others would refer to him as someone who gained their notoriety as a YouTuber trying his hand in the boxing ring. Hell, if you're Ben Askren or Tyron Woodley you'd likely describe him as an asshole.
This weekend, though, Jake Paul is a promoter and Amanda Serrano, who is signed to his group Most Valuable Promotions, will attempt to become the first woman to defeat Katie Taylor in professional competition in Madison Square Garden in a fight being heralded as not just the biggest female fight of all time, but the biggest fight boxing as a whole has seen in years.
"Both of them [will be in there] for the first time knowing that their opponent is just as good as them," he said to TheMacLife of the unbeaten Olympic champion and undisputed lightweight titleholder Taylor and the seven-weight world champion Serrano.
"How they both handle that mentally will be a determining factor along with the pressure of headlining a fight for the first time on this big of a stage. The crowd, the nerves, the media… all this stuff affects the fighters. That's the x-factor, at least for me going into this. It'll be interesting to see who handles it better."
As for Paul's own fight career, Michael Bisping has been one name that he has been linked to lately — even if there remains doubts that former UFC champion (who has the use of just one of his eyes) could be sanctioned to fight, though a glimmer of hope was raised when he said that an 'Indian' reservation said they'd OK the potential fight.
"If you're a man who's around my weight and you want to talk shit and you can fight, then let's get in the ring and settle it. I'm sick and tired of these UFC champions, or these guys who think that they're tough. It started with Ben Askren, then Tyron Woodley. I've proven I can beat these guys up and to me it's easy.
"If they're going to talk shit on Twitter, let's settle it in the ring."
Comments
comments