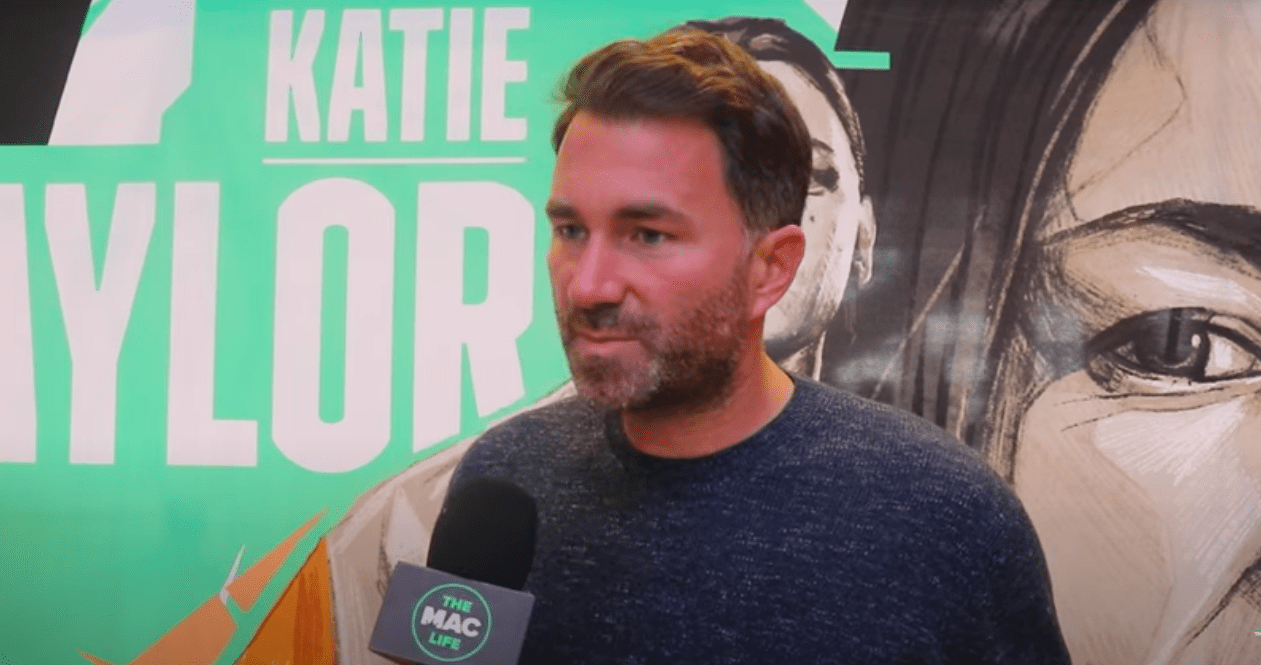 We stand on the doorstop of not just one of the biggest women's boxing matches of the year, but one of the biggest boxing matches of the decade. Period. 
After years spent in the shadows of their male counterparts, on Saturday Katie Taylor and Amanda Serrano — the two most dominant female fighters in history — will clash in the main event in the 'big room' at Madison Square Garden.
And speaking to TheMacLife, Taylor's promoter Eddie Hearn said that this event is far from tokenism, it is one of the biggest nights that boxing has seen in years.
"The key to this fight, I think one of the greatest things about this fight is the size of the fight based on the quality of the fight. Forget male or female. We're not selling out Madison Square Garden because everyone's going, 'Oh I think I'll go and support women's sport'. That's what I don't like," said Hearn in New York City.
"Katie Taylor taught me about that because for a long time broadcasters, commercial organisations have gone, 'We should support women's sport.' That's actually everything Katie Taylor is against because she wants to be there in her own right. This Saturday these two, they happen to be females, are there in their own right as an incredible fight for boxing.
"Biggest female fight of all time? Yes. One of the greatest fights of all time. And that's how you keep sustainability of something."
"I said to Bob Arum and ESPN, whatever you do don't go on this night for [Oscar] Valdez vs. [Shakur] Stevenson. No one is talking about Valdez vs. Stevenson outside of the hardcore boxing fans. Yesterday, [Taylor and Serrano] were on the 'This Morning' show across America.
"The Empire State Building is lighting up the building with the Irish and Puerto Rican colours on Saturday night. Madison Square Garden will be sold out. You see the media here. The world media here to witness this. They thought we were playing games."
Comments
comments