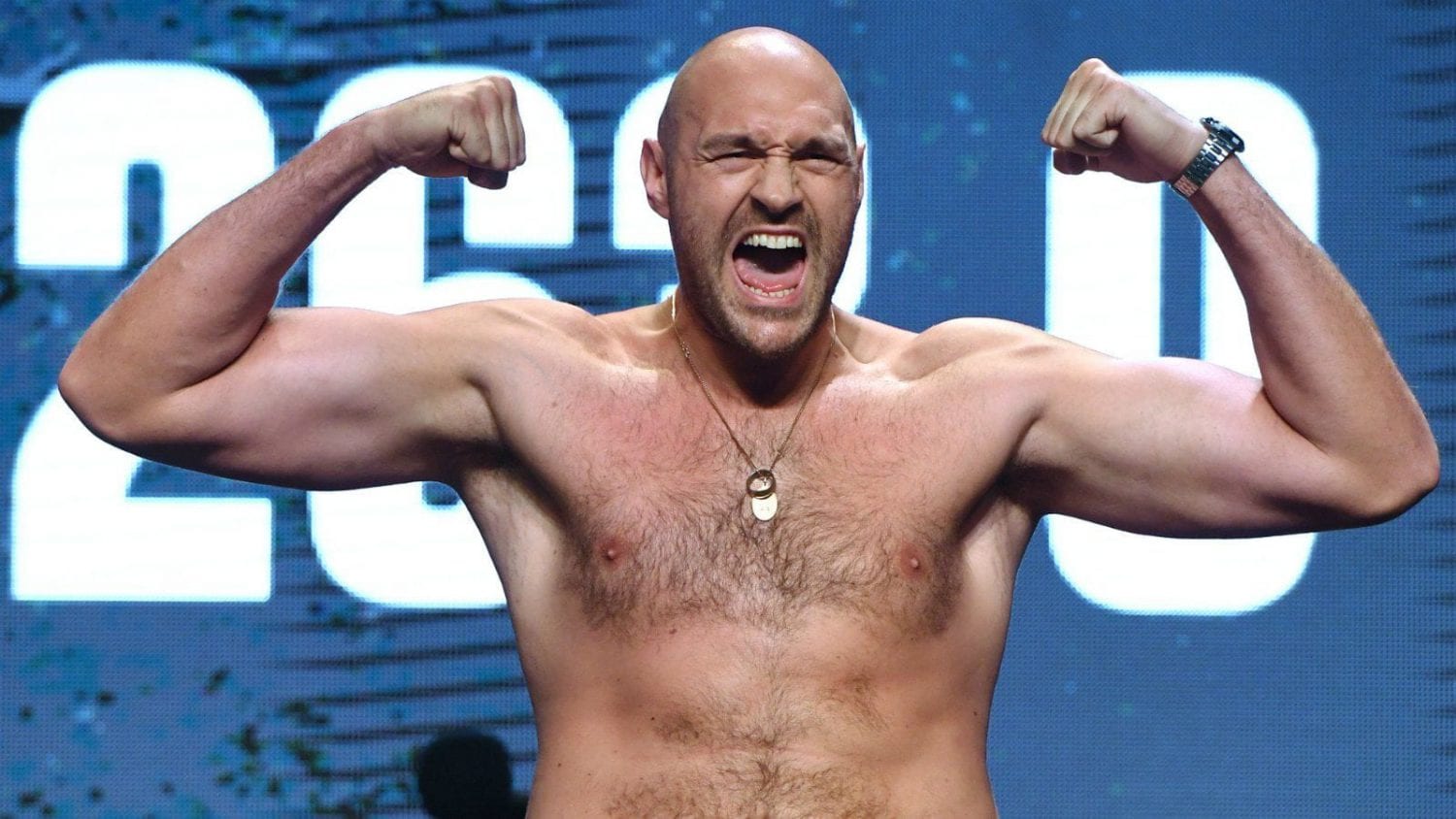 WBC and lineal heavyweight champion Tyson Fury has again stated that he has retired from boxing in the wake of his knockout victory against Dillian Whyte last weekend.
Fury, 33, revealed in the lead-in to last weekend's showdown inside Wembley Stadium that he was going to step away from the sport regardless of the result of the bout but with retirements often being a very temporary thing in combat sports many suspects that Fury could be tempted back under the right circumstances.
This was the greatest, most eloquent & convincing argument for retirement that I have ever heard from a champion boxer. And I believe him.
Thanks for a brilliant interview @Tyson_Fury – and if it really is all over, thanks for everything you've done for Britain. 👍 https://t.co/YuLxbGH86P

— Piers Morgan (@piersmorgan) April 27, 2022
But according to Fury nothing, not even an undisputed title matchup with the winner of this summer's fight between Anthony Joshua and Oleksandr Usyk, would be enough to get him back into the ring.
"I am done. Every good dog has its day," Fury confirmed in an interview with Piers Morgan."Like the great Roman leader said, there will always be someone else to fight. When is enough, enough?
"I am happy, I am healthy. I still have my brains, I can talk, I have a beautiful wife, I have six kids, umpteen belts. I have plenty of money, success, fame, glory, what more am I doing it for?"
Fury made a point of stating last weekend that he would still be open to exhibition bouts, such as one against UFC heavyweight champion Francis Ngannou, but he said that he has reached a point in his career where he values his health more than achievements inside of a boxing ring.
"Boxing is a dangerous sport," he added. "You can be taken out with one punch as we saw on Saturday night and it only takes one unlucky blow and you might not get up off that canvas. I am quitting while I am ahead. I am undefeated and only the second man in history to retire undefeated heavyweight champion. I am very happy and contented in my heart with what I've done.
"I have been away for the last 10 years all over the world for boxing. When do I get time to be a father, husband, brother or a son? I need this personal time. I always said I wanted to walk away on top of the sport and do it on my terms. I didn't want to be the person who maybe should have retired two years ago.
"I wanted to go out with a knockout performance and they will not forget the Gypsy King in a hurry."
Whether or not we see Fury take on Ngannou will remain to be seen (and will depend on various other factors) but it does seem that Fury is sincere in his desire to walk away at the absolute summit of the sport, and as only the second heavyweight champion to retire undefeated from the sport.
Comments
comments