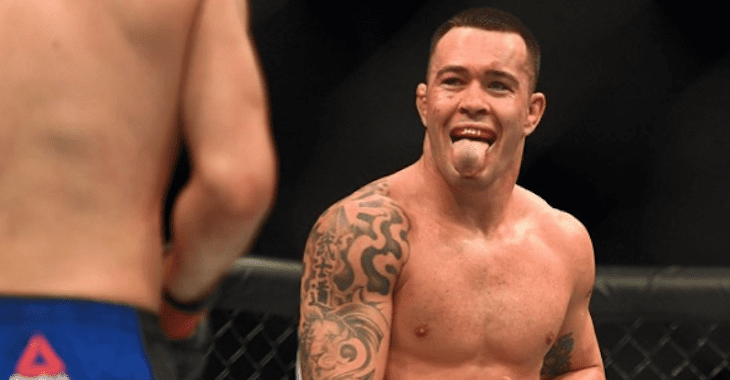 Colby Covington says he doesn't care about anyone else in the welterweight division other than the champion Kamaru Usman.
Covington has long maintained he's the rightful number one contender to the 170-pound title, and that his win over Tyron Woodley has cemented right to a rematch with Usman as soon as possible. While others feel like Leon Edwards has more relevant and more recent action in the weightclass, Covington says it's him and no one else.
That also extends, it seems, to up-and-coming Khamzat Chimaev, whom Covington has awarded one of his infamous 'nicknames'.
"I don't know, that's tough to say. When a guy's sitting out on the sidelines, crying about his health when he's supposed to be in his supposed prime," Covington said, speaking with Submission Radio. "So, I don't know much about Cumshot Chimaev. He hasn't beat any fighters to get my attention and let me think that he's on my radar. So, I could care less about what he does. I'm focused on Marty Usman and finishing business with that. I'm focused on bigger things right now. I'm not worried about some hype job that just got in the UFC that hasn't even had a ranked win in the UFC yet."
UFC president Dana White has made it publicly clear he agrees with Covington's stance on his position as contender in the division, even if the champion does not.
Comments
comments