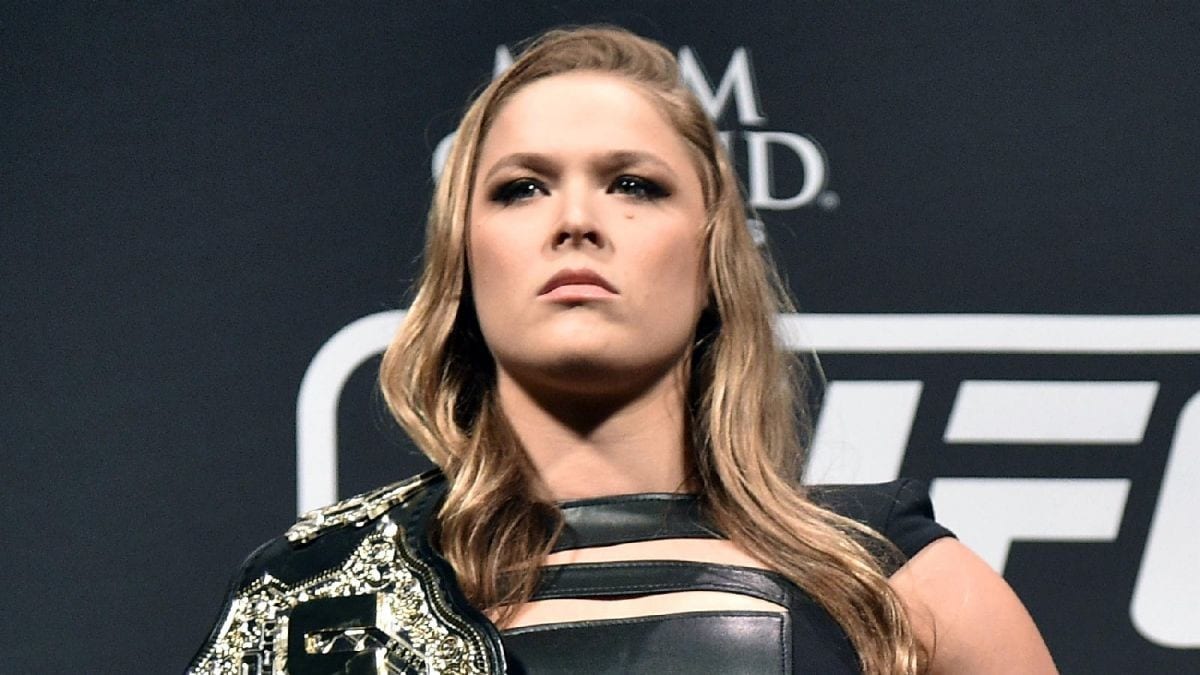 Though she hasn't yet confirmed her retirement from mixed martial arts, the smart money is on Ronda Rousey never fighting inside of a cage again.
The former UFC women's bantamweight champion has lost two straight inside the octagon. Having lost her 135-pound title to Holly Holm in Australia in late 2015, Rousey's attempts to reclaim the gold proved unsuccessful when she was unceremoniously defeated by Amanda Nunes late last year and with that defeat, looks to have ended a career which brought her to the very summit of the sport.
Rousey, who married fellow fighter Travis Browne last weekend, will likely remain out of the limelight for the time being but should she want to return to the public eye sooner or later there is a spot in the WWE waiting for her.
Triple H, a professional wrestler who also serves as the real-life chief operating officer of the organisation, has said on ESPN's First Take that Rousey would be welcomed into the WWE with open arms.
"I think she's a huge fan and I think it's something she's definitely interested – I'll throw it out right now, if she's interested I'll give her the opportunity," Triple H said. "
"But we're all about personalities and that's what she brings to the table. I think she has shown it, and you have seen, she has shown it in Hollywood, she has shown it everywhere. Her personality would drive fan interest."
Rousey has appeared on WWE programming in the past in a segment in which she attacked Triple H's wife Stephanie McMahon at Wrestlemania, the WWE's annual tentpole event.
Comments
comments