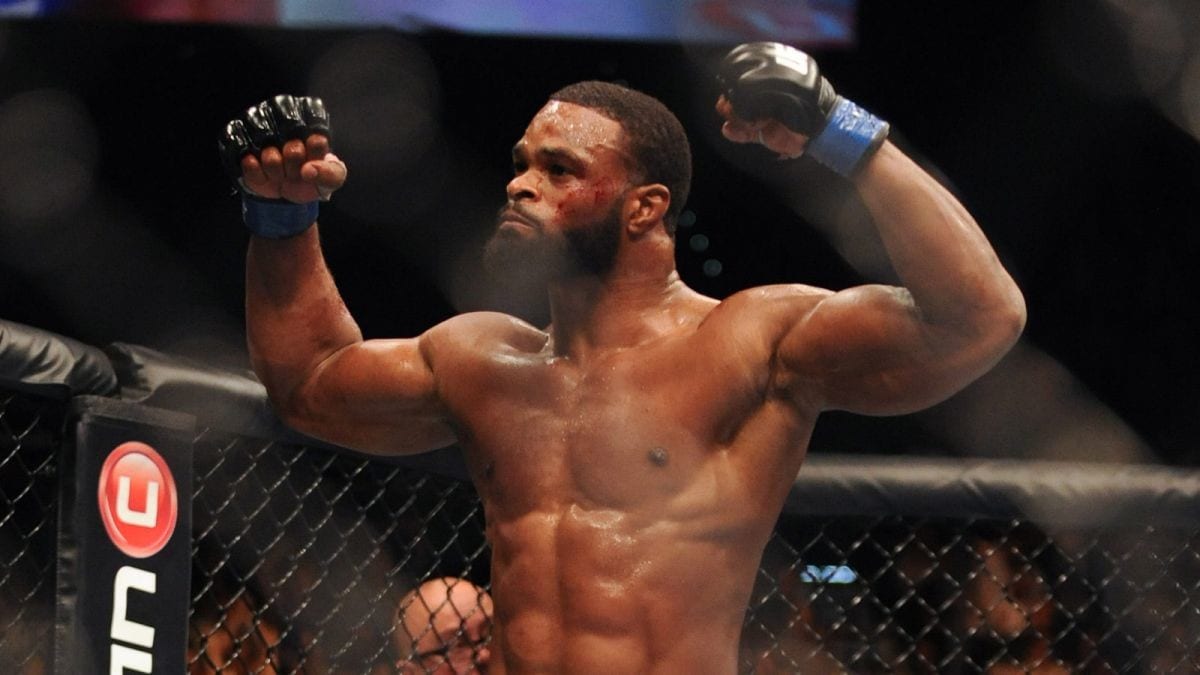 Tyron Woodley certainly hasn't been averse to speaking his mind during his reign as UFC welterweight champion.
Having chased potential bouts with everyone from the likes of Conor McGregor to Nick Diaz, 170-pound kingpin Tyron Woodley is now eyeing a potential 'champion vs. champion' bout with Michael Bisping, should the Canadian superstar claim the middleweight title from Michael Bisping in the main event of UFC 217 in New York this November.
In an interview with Sports Illustrated, Woodley stated that he wants to be remembered as one of his division's great fighters and a victory over St-Pierre — considered by most as the finest 170-pound fighter in history — would go a long way to cementing that.
"I wanted to fight one more time, I was being greedy. I wanted to go out here and beat [Demian Maia] and I wanted to fight Georges St-Pierre in November in New York City. This would've been the greatest yea sar competitively, and after I beat Georges, there is no question that I'll be Fighter of the Year. I fight five title fights in 18 months and beat the greatest welterweight of all time, nobody has done anything like that in our sport.
"My brother-in-law just asked me [who I'm fighting next] and I said you know what, if he wins I'm going up there to fight him cause you can't keep running from me.
"I would fight Bisping as well, to be honest. I'm not just saying I want to move up to middleweight because at welterweight I'm a larger size and I feel comfortable at the weight. I have no issues making it, it's not easy but I always get it done. To fight Bisping or Georges, I'd love fight either one. But mainly I want to fight Georges."
You might wonder if that quote could come back to haunt Woodley. You may recall Stephen Thompson stating that he was anticipating a title bout with then-champ Robbie Lawler, only for Woodley to win the title and use those statements against him.
Comments
comments