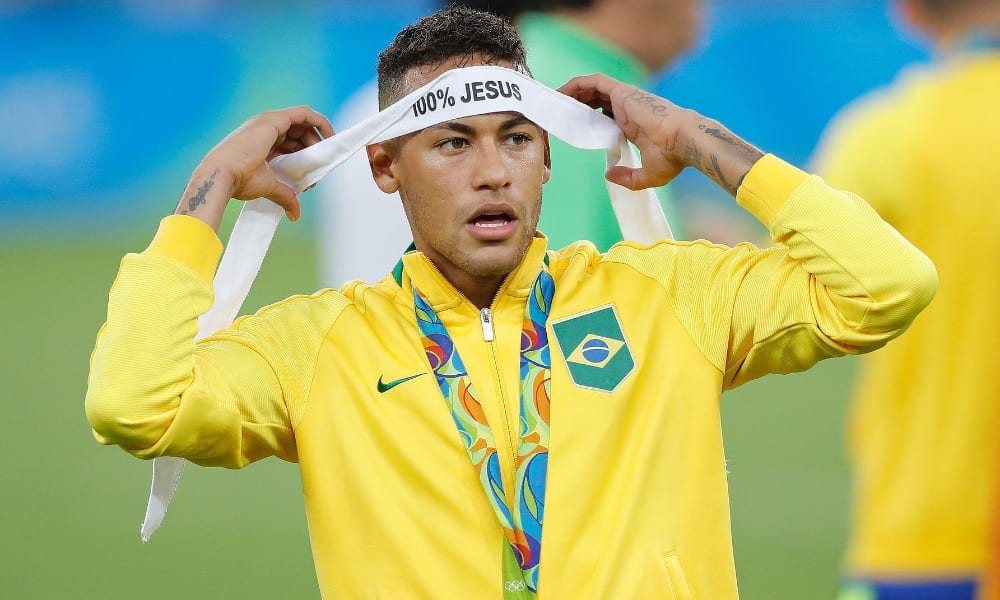 They were first and second in the pre-tournament World Cup betting, but incredibly, by the end of today's games we could be bidding farewell to both Brazil and Germany.
The permutations ahead of Wednesday's games mean that all four matchups will have a major say in who stays on at Russia 2018, and who goes home early.
South Korea vs Germany, Group F
After losing to Mexico in their Group F opener, Germany knew they needed a win in their second game against Sweden. And, thanks to a stunning Toni Kroos free-kick in the last 20 seconds of stoppage time, 'Die Mannschaft' still have a fighting chance of qualification.
They face a South Korean side that have been competitive, but lost both their group games to far and sit on zero points.
Remarkably, a South Korean win could still see them through to the second round if Mexico defeat Sweden by two or more goals, but it's more likely that their role today will be that of potential spoilers.
Germany know the task ahead of them. If they better Sweden's result, they're through, and they're huge favourites to pick up the win that may well see them into the knockout stages.
Germany are 1.19 to defeat South Korea, who are colossal 17.00 shots to turn the tables on Germany. The draw is 8.20.
Click here for full betting odds on South Korea vs France, courtesy of Betsafe
Mexico vs Sweden, Group F
Mexico in pole position to qualify for second round of the tournament, but will look to secure top spot by claiming a point or more against the Swedes in their final Group F game today.
Sweden, meanwhile, sit precariously in second place in the group knowing that Germany have a relatively straightforward task against the winless South Koreans, and know that only a win over the Mexicans will suffice in their quest to qualify.
And, given the assumption that Germany won't slip up again, the Swedes also know they'll have to at least match their rivals' result to ensure they're not overhauled in the final reckoning.
Such is the closeness of this group, Mexico know that a defeat could see them drop from 1st to third in the space of 90 minutes and force them out of the tournament. They need a point to be sure of qualification. The question is – can they hold on against a Swedish side who are desperate for the win?
Mexico are priced at 2.29 favourites with Betsafe for the win, with Sweden 3.50 shots and the draw 3.35.
Click here for full betting odds on Mexico vs Sweden, courtesy of Betsafe
Serbia vs Brazil, Group E
The most intriguing game of the day. Brazil sit at the top of Group E, but their opening day draw with the Swiss has left them far from safe as they head into the final round of group games.
They're just a point ahead of Serbia, who know that only a win will see them through against the Selecao, so expect them to go after the Brazilians and give them a tough time.
A win for Serbia then brings the Switzerland vs Costa Rica game into play, and if the Swiss earn a point or more against the Costa Ricans, the Brazilians would be sensationally eliminated.
But there's a reason why Brazil were the pre-tournament favourites, and they're big favourites to win today, priced at 1.54 to defeat the Serbians in their early-evening clash.
Serbia are a 6.80 shot to spring a shock and nudge the Brazilians to the brink of a first-round exit, with the draw set at 4.45.
Click here for full betting odds on Serbia vs Brazil, courtesy of Betsafe
Switzerland vs Costa Rica, Group E
The other game in Group E sees Costa Rica battling for pride, while the Swiss look to cement their place in the knockout stages.
A win over Costa Rica will do just that for Switzerland, who currently sit in second, tied on points with table-toppers Brazil.
But if Brazil were to lose to fellow qualification hopefuls Serbia in their match, the Swiss would need only a draw to qualify. They can even make it through with a defeat if Brazil win, but with the permutations flying, the Swiss will want to make absolutely sure and go through with a win.
Switzerland are 1.63 with Betsafe to win against Costa Rica, with the Central Americans 6.95 to end their World Cup campaign with a win. The draw is a 3.75 shot.
Click here for full betting odds on Serbia vs Brazil, courtesy of Betsafe
Comments
comments