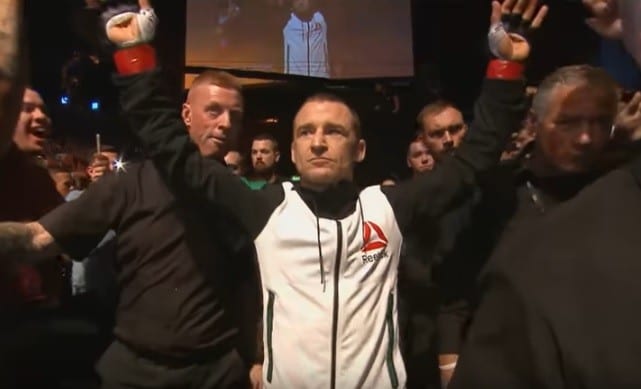 This Saturday night in Belfast, one of the most storied careers in Irish MMA will come to a close.
Neil Seery, a legendary figure within the Irish mixed martial arts scene, will call time on his fighting career when the final bell sounds in his bout with Ian McCall at UFC Belfast this weekend. The Dubliner, now 37-years-old, has garnered a huge following not just in his homeland but also by fight fans the world over, thanks in no small part to his exciting style of walk-forward pressure boxing.
The decision to walk away from the fight game is never an easy one to take but Seery says he does so without the faintest hint of regret.
"I've had six fights in the UFC and there hasn't been one of them boring", he says.  "But I'm not going to lie to myself, you can feel it yourself – your body slowing down. I'm getting older. You can see people in the flyweight division getting quicker. They're training a lot longer. They are coming out with new techniques, new ways to be better.
"I'm happy with what I achieved, if that makes sense. I'm happy to go out with a win or loss – I'm still going out on a high."
Seery will face the considerable challenge of perennial flyweight contender Ian McCall this weekend. In 'Uncle Creepy', Seery sees the ideal opponent for him to end his career with a bang.
"The opponent that's there can give me [an exciting fight]. That's why I was interested in the fight. I can get in and stand with him, I can get in and trade with him. I can do three rounds with him.
"He's exciting. His wrestling is great. He likes to bang, he's fun. I'm looking forward to it."
Comments
comments