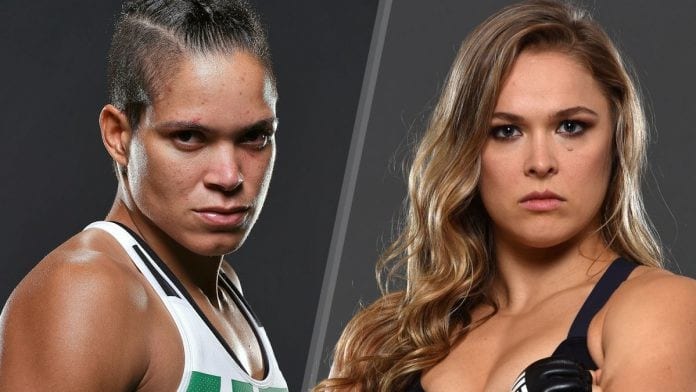 The UFC's recent trend of stacking their cards from top to bottom looks set to continue after reports have emerged that a bantamweight title fight between champion Dominick Cruz and Team Alpha Male contender Cody Garbrandt and a heavyweight rematch between former champions Fabricio Werdum and Cain Velasquez look set to be added to UFC 207.
That event is, of course, headlined by the return of Ronda Rousey where she will, for the first time, play the role of contender in a UFC bout as she challenges champion Amanda Nunes for the strap she won from Miesha Tate at UFC 200.
UFC 207 – which takes place on December 30th – also features bouts between Matt Brown and Tarec Saffiedine, as well as Neil Magny and Johny Hendricks.
The potential match-up between Cruz and Garbrandt is the latest in a long line between the champion and various fighters out of Team Alpha Male. Cruz has beaten both Urijah Faber and TJ Dillashaw (who has been campaigning for a rematch), leaving 'No Love' as the only remaining contender who has yet to drop a contest to the champion.
Garbrandt (10-0) has been in scintillating form recently, with four of his five UFC wins coming via TKO. He was last seen dispatching Takeya Mizugaki in under a minute at UFC 202.
Cruz, meanwhile, has looked infallible at Bantamweight since returning to the division after a cavalcade of injuries which robbed him of four years of his fight career.
The match-up between Velasquez and Werdum, meanwhile, is expected to be for the number one contendership in the heavyweight division and will afford Velasquez the opportunity to overcome the most disappointing defeat of his career when he lost a one-sided battle to Werdum in front of his countrymen in Mexico City.
Neither of these bouts have been officially announced yet by the UFC but you can likely expect that to change in the coming days.
Comments
comments