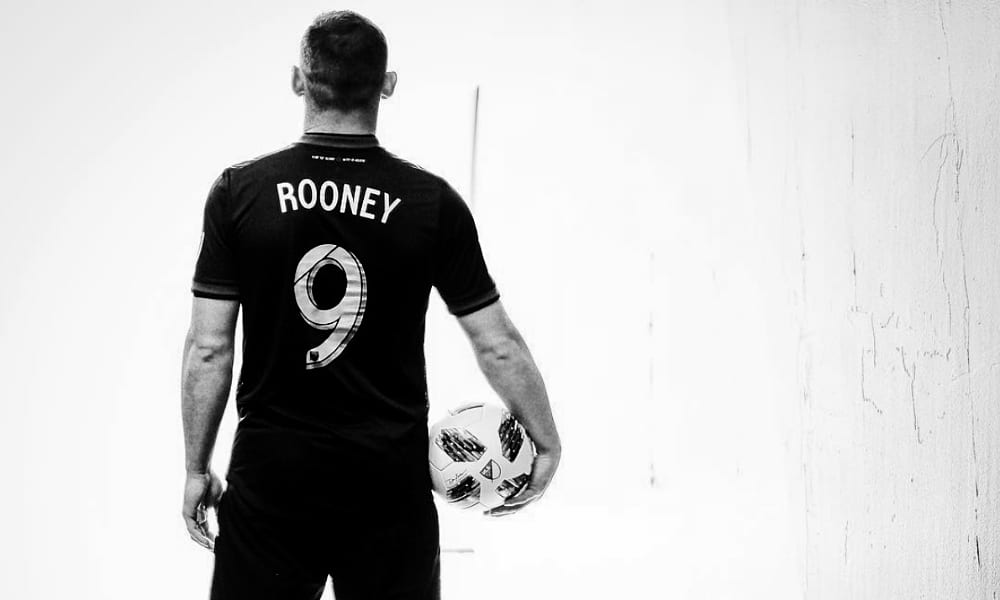 Wayne Rooney is all set to make his MLS bow for DC United after joining the club last month.
The former Manchester United and Everton striker, who scored 208 goals in 491 Premier League appearances, arrives in Washington DC on a three-and-a-half-year deal looking to revive the capital club's ailing fortunes.
What a sizzle reel. 🔥

Ready to see this guy get to work.

Read | https://t.co/doHwlyJBgs pic.twitter.com/IRjfOhGIr0

— D.C. United (@dcunited) July 12, 2018
DC United currently sit at the foot of the MLS Eastern Conference with just 11 points from 14 games played.
And hopes are high that the arrival of the ex-England skipper can help turn things around as the club moves into its new 20,000-seat stadium, Audi Field.
DC United take on Vancouver Whitecaps in their first-ever game at their new home, with Rooney expected to mark the occasion by making his MLS debut.
"Today's the day we've been waiting for," co-owner and managing partner Jason Levein told the official MLS website.
"A landmark day in a landmark year for DC sports. It's difficult to overstate the magnitude of what today represents."
We ready.

The team checked out @AudiField last weekend, hear what they had to say about their new home. #DCU pic.twitter.com/756WzYT8uK

— D.C. United (@dcunited) June 21, 2018
DC United manager Ben Olsen said Rooney will help take the team to a new level.
"Well, first and foremost it brings quality," said the former US National Team player.
"It brings a world-class player to enhance our group.
"A guy who's been around the block, super experienced who's going to help out in the leadership department with this young group and hopefully take us to the next level.
"We haven't had this type of world-class player at this club and I think it's time that we move in that direction.
"He's also a huge name that people going to want to come out and see.
"We want him to score goals. We're getting him to help our attack. Our attack's been pretty good, but you can always bolster that aspect, and I think he's going to be a great influence to the 22, 23-year-olds that are all across the field, give them some knowledge and also bring a little swagger to them.
"He's played on the highest levels for a long time and brings that quality and brings that experience to a very good, talented, young, energetic team.
"We think it will be a good fit."
Quality, experience, leadership, swagger.

Ben Olsen discusses what Wayne Rooney brings to United. #DCU pic.twitter.com/BdxKO48VXa

— D.C. United (@dcunited) July 11, 2018
The game kicks off at 8pm ET Saturday night, / 1am BST Sunday morning.
Comments
comments