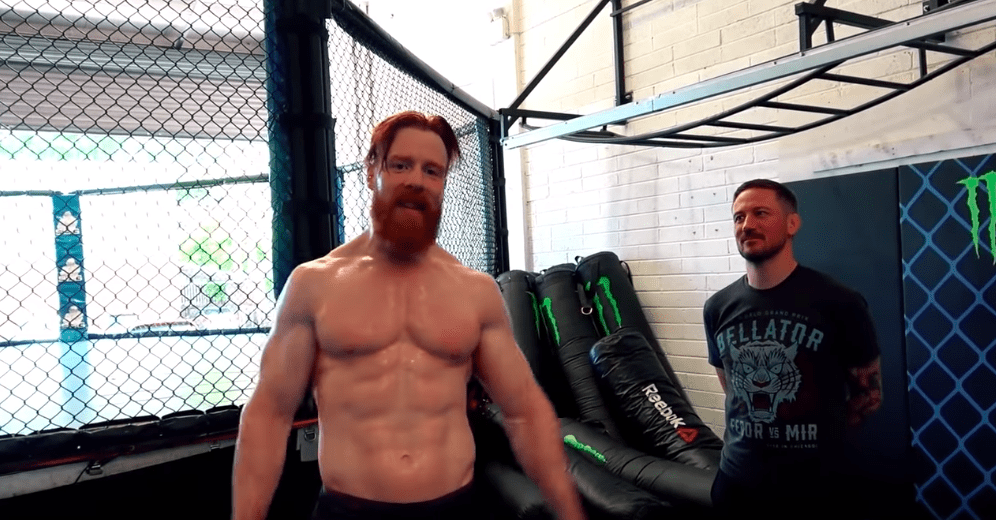 The world of sports entertainment might lean on a script but the training (not to mention the injuries) that go into being one of the top sports entertainers in the WWE is very, very real.
Former world champion and Royal Rumble winner Sheamus, a proud native of Dublin, followed in the footsteps of 'The Man' Becky Lynch recently by dropping into the SBG training base in Ireland's capital city for a training session under the tutelage of John Kavanagh — and much like Lynch's time on the SBG mats, it seems as though Sheamus was very much taken by the training routine he was put through.
"I've done all types of workouts," a sweat-soaked Sheamus said at the end of his sessions, as captured in the below video. "That was the hardest thing I've ever done."
Kavanagh puts Sheamus through a series of lung-busting exercises in the company of Bellator fighter Will Fleury designed to mimic the extreme stress put on your body during a mixed martial arts bout, and it is safe to say that the WWE star handled himself with distinction.
The video comes as part of John Kavanagh's new 'Win or Learn' YouTube channel.
–
Comments
comments