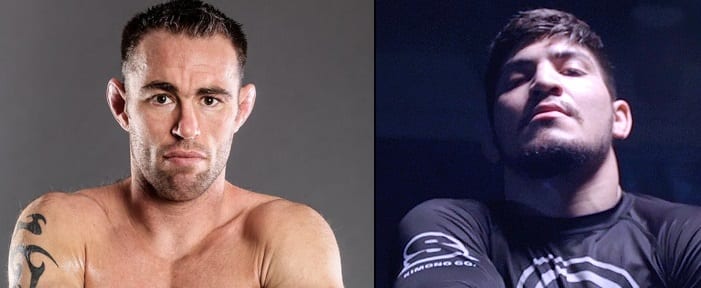 On May 14th, Dillon Danis and Jake Shields will renew a rivalry which began at the now infamous pre-fight press conference melee in the days before UFC 202.
Shields, a friend and training partner of Nate Diaz, and Danis, who occupies the same roles in relation to Conor McGregor, clashed in a maelstrom of flying water bottles and coffee cups prior to the second meeting of McGregor and Diaz in Las Vegas last August and now, some nine months later, it is time to settle the score.
The grappling match with serve as the main event of Submission Underground 4, a series of grappling events founded by Chael Sonnen. Both Danis and Shields are currently 1-0 under the SU banner, with Danis defeating AJ Agazarm last January and Shields getting the victory over former UFC vet Chris Lytle last summer.
Submission Underground 4 takes place inside the Roseland Theater in Portland, Oregon, on May 14th and will be streamed online via FloGrappling.
Check out the official promo below.
"I'll show Jake Shields what the real American Jiu-Jitsu is. I don't think he is on my level at all, I don't think anyone is." @dillondanis pic.twitter.com/ih1QRzE8rQ

— FloGrappling (@FloGrappling) May 4, 2017
.
Comments
comments