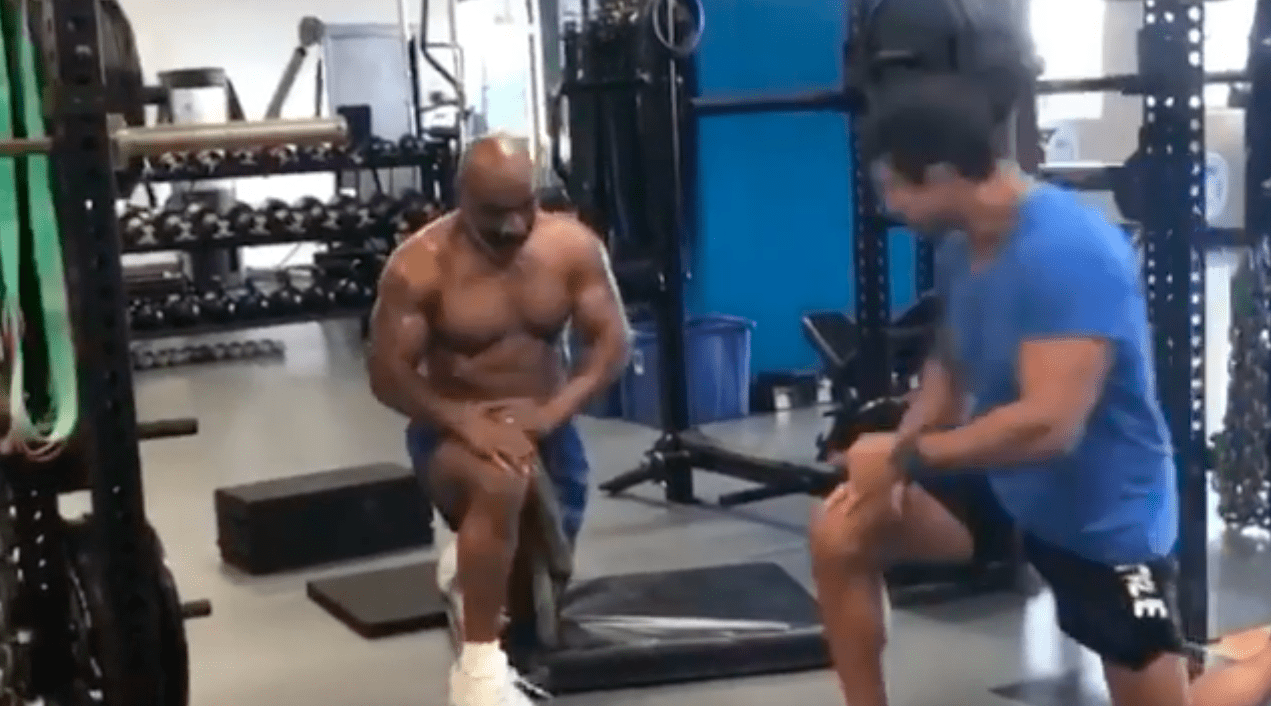 Between their careers in their respective sports, combat sports veterans Mike Tyson and Vitor Belfort combined for 62 total knockouts, so perhaps the two fight icons were comparing notes while working out together recently after footage of the two was released on Belfort's social media platform.
Tyson is rumoured to be readying himself for a return to the ring after publishing a succession of videos to his channels which show the 53-year-old former world heavyweight champion showing off his trademark speed and power hitting mitts. The ex-pro has commented on the situation, saying that he hopes any potential bout could serve as a means to raise funds for vulnerable people in need.
The likes of Ken Shamrock and Tito Ortiz have both expressed their interest in a hypothetical fight with Tyson, who has also apparently caught the eye of Bare Knuckle Fighting Championship who have reportedly offered Tyson more than $20 million to compete under their banner.
Belfort, 43, has recently signed a deal with ONE Championship and is expected to make his debut in the future against four-time Muay Thai world champion Alain Ngalani.
Check out the footage of Tyson and Belfort in the Instagram clip below:
–
Comments
comments