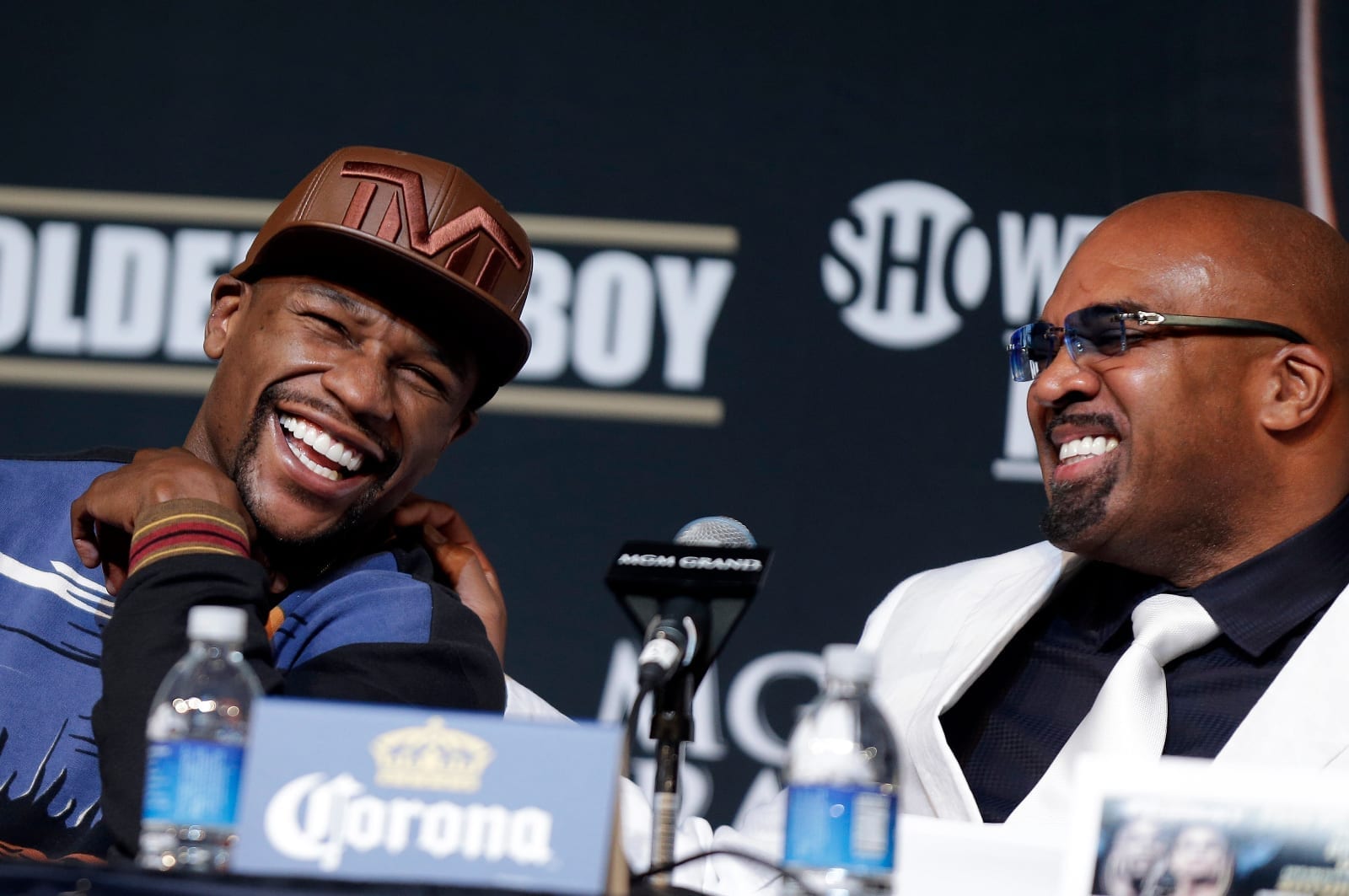 The Floyd Mayweather will-he-won't-he talk isn't dying down anytime soon folks.
Over the last couple of weeks, there has been an increasing amount of discussion as to whether or not Floyd Mayweather would ever step foot into the UFC Octagon. That chatter, which originated on a Mayweather Periscope stream (in which Mayweather declared he could make $1 billion for stepping into the cage), had taken on further life when UFC president Dana White revealed he was in talks with the undefeated boxer.
Shortly after that, Mayweather walked back his comments simply saying that he could do it, not that he would.
"I never said I was going to fight in the UFC," Mayweather said to FightHype.com. "I didn't say that. I just said if I wanted to and what I could do. 'Would' and 'could' do isn't the same thing. I'm not going to do it, though."
But while Mayweather might be pouring cold water onto the idea, Dana White is doing anything but. Instead, ahead of UFC 219 this weekend, White revealed he was meeting with Mayweather's representatives (for what, he didn't say) and pointed once again to McGregor vs. Mayweather's occurrence as a sign it could happen.
Dana White says he is meeting with Floyd Mayweather's team, wants to get into boxing in 2018 and "don't count anything out on Floyd Mayweather coming over to the UFC."
(🎥:@undisputed)pic.twitter.com/pwqBbHNuCa

— Mike Dyce (@mikedyce) December 28, 2017
"He had come out earlier and said that so people were asking me about it," White said, speaking on Undisputed. "And I said that.. don't count anything out on him coming over to the UFC, because anything is possible. And I still don't [count anything out]. You guys know I was here, I did not believe Mayweather-McGregor would happen, and it did.
"Anything is possible. I actually have a meeting with [Team Mayweather] today."
Comments
comments