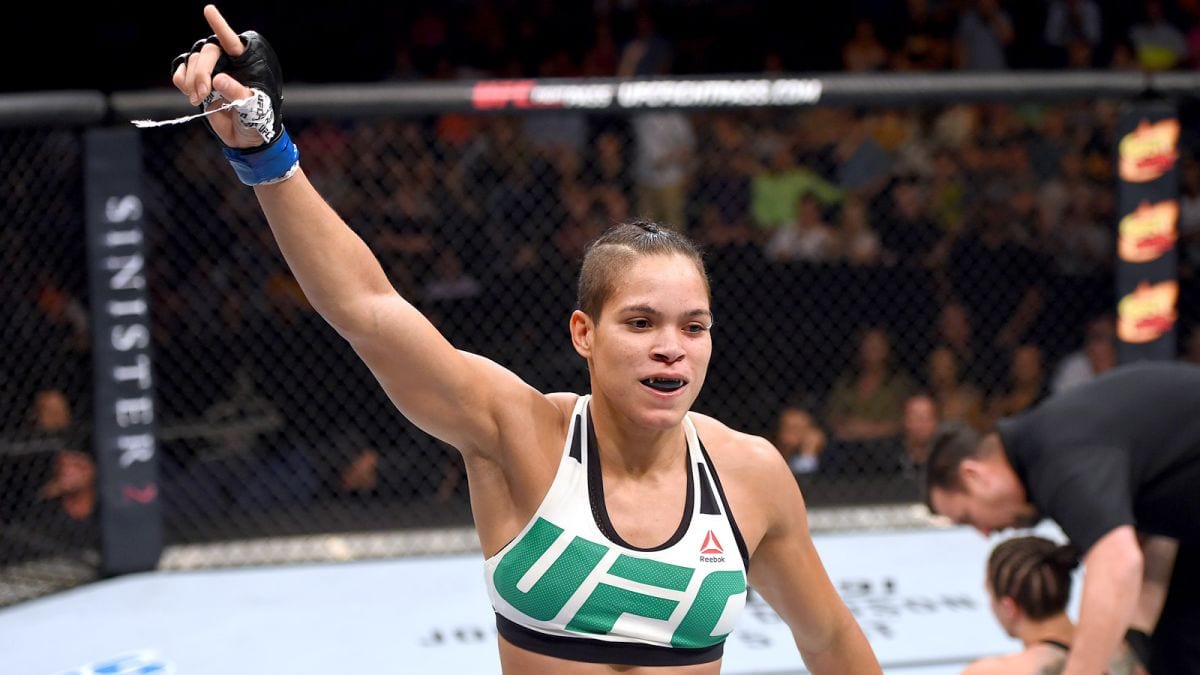 As Cris Cyborg and Holly Holm head into one of the biggest fights in women's mixed martial arts history, UFC bantamweight champion Amanda Nunes finds herself on the outside looking in.
It's not that the Brazilian hasn't been in mega fights herself — after all, she's main evented UFC 200 and UFC 207, two 1 million + pay-per-views, but there is something about Cyborg and Holm that appears to be grabbing the attention of fans in a way Nunes has yet to do.
So, maybe that's why Nunes fancies a go with whomever comes out victorious on Saturday night in Las Vegas.
"We have the utmost respect for Cyborg and Holm, it'd be a great fight with either one," said Nunes' coach  Silveira said, speaking with Portal do Vale Tudo (h/t mmamania) "But we believe Amanda could be champion in both divisions, because she has all the tools for that. She is an extremely well rounded fighter and has been showing that she does deserve to face the winner. That's our main focus for 2018."
Currently, Nunes is the champion of the 135-pound division, which could raise some issues. According to Nunes' coach, however, and it seems that Nunes would perhaps be willing to change some things up in order to get the bigger contest.
"Of course we know she has no way to defend two belts," he said. "But that decision would be taken after her fight against the Cyborg vs. Holm winner."
Comments
comments