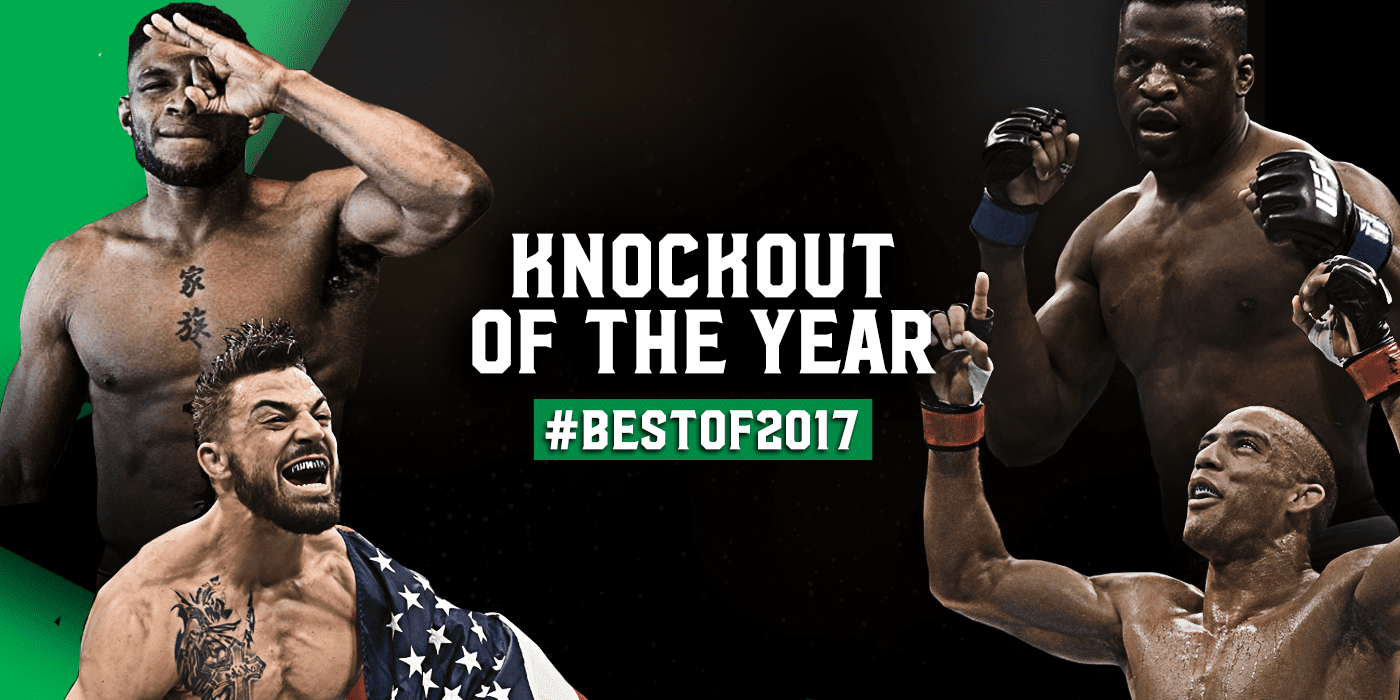 Knockouts are awesome, right?
While obviously devastating for those on the receiving end, there are few things that draw a mixed martial arts crowd to its feet like a huge strike that renders a man or woman unconscious.
In 2017, there were a fair few sleep rendering blows that that all deserve attention for their technicality, their fight ending ability, and their sheer violence. Now, just before the New Year, it's time to look back on some of the best knockouts of the past twelve months, and have you fans decide which was the best.
Note: some clips may be restricted depending on your region.
Francis Ngannou vs. Alistair Overeem
HOLY LEFT HOOK! 😱

Francis Ngannou has arrived people. One shot is all it took… 👊 #UFC218 pic.twitter.com/PWofCSQAE3
Paul Daley vs. Brennan Ward
Edson Barboza vs. Beneil Dariush
Mike Perry vs. Jake Ellenberger
Jon Jones vs. Daniel Cormier II
So, what do you think? Who delivered the knockout of the year? Simply vote in the poll below, and we'll reveal the answers of who the MacLife readers chose on New Years Day.
[socialpoll id="2479564″]
—
Comments
comments