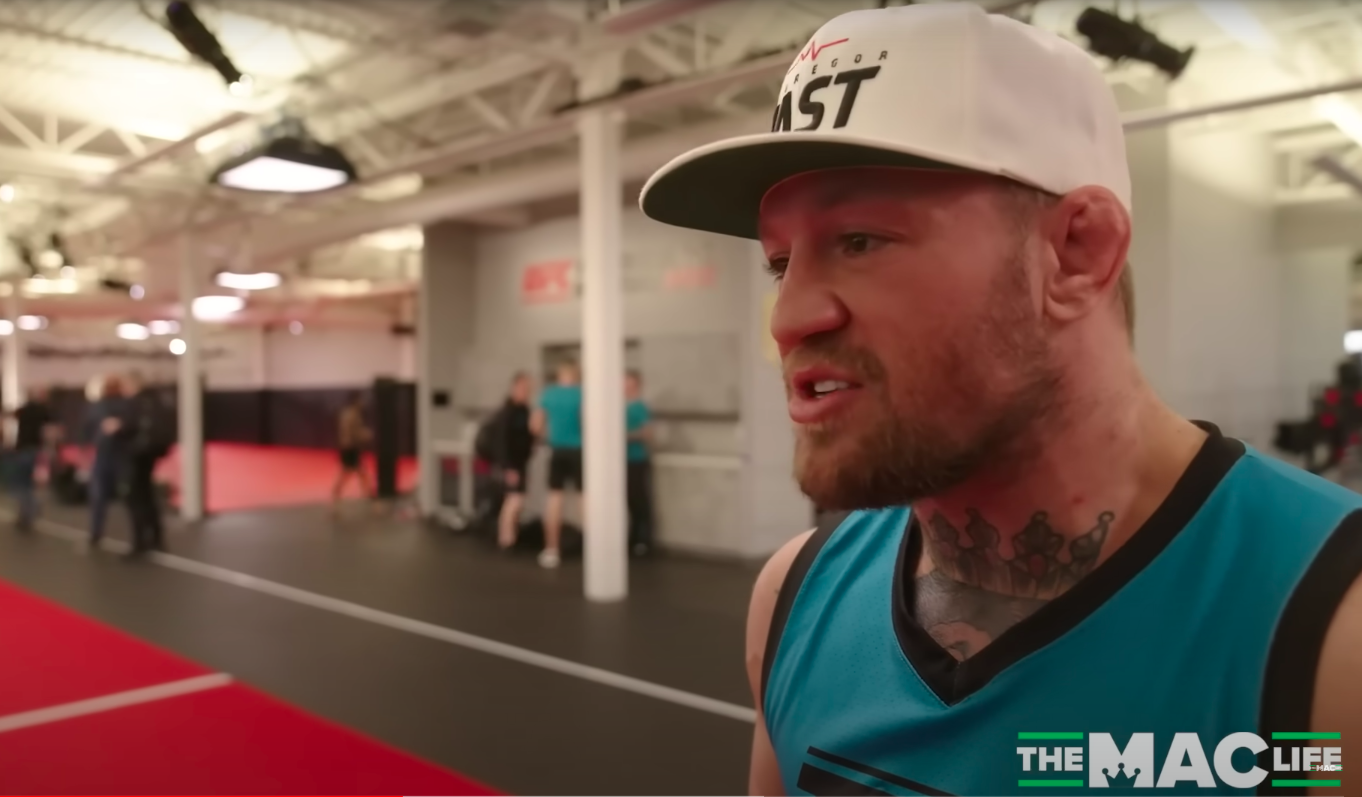 Michael Chandler has been calling for a fight with Conor McGregor since he first entered the UFC a little over two years ago — and now that the fight will soon become a reality, McGregor has warned him to be careful what he wishes for.
McGregor is currently in Las Vegas where he is taking on his second stint at coaching on the UFC's popular reality series 'The Ultimate Fighter' ahead of his own showdown with Chandler later in the year — and while one suspects that a few chapters remain unwritten in the budding McGregor-Chandler rivalry, so far an armistice appears to be in place between the two fighters.
"I like Michael, we're blokes," McGregor said exclusively to TheMacLife. "I posed with him yesterday. I've got no issues with him at all. I think he's a good fighter. Coaching against him, I'm interested to see his coaching style. He's more of an athlete type of a guy than a technical martial artist. I know he's got some skills in the wrestling department, and he's got some skills overall. But as far as the small, finer details, I'm interested to see.
"I'm happy where I'm at. It will be an interesting one to go against him [on the show] before I go against him [in the fight]."
But as for what will transpire when the two men finally get into a cage with one another, McGregor is confident that he will have too much for the American.
"I think I'm just going to slice through him," McGregor said. "I think I'm a little too slicy for him than anyone else he's fought. A little too snappy and whippy. I think I'll slice through him."
And as for the motivation in taking on another season of TUF, McGregor explained that he saw it as an opportunity to once again immerse himself in the UFC infrastructure after a period on the sidelines as he recovery from a leg injury suffered in the summer of 2021.
"To be immersed in the game, in the business and the company and to be around these young, hungry fighters that are coming up," he explained. "Put myself right in the mix and get back on the horse. That was my motivation and my reason for doing it, and also to give back to the game. To give my wisdom and my knowledge to the next generation, and then feed off that energy also."
Comments
comments