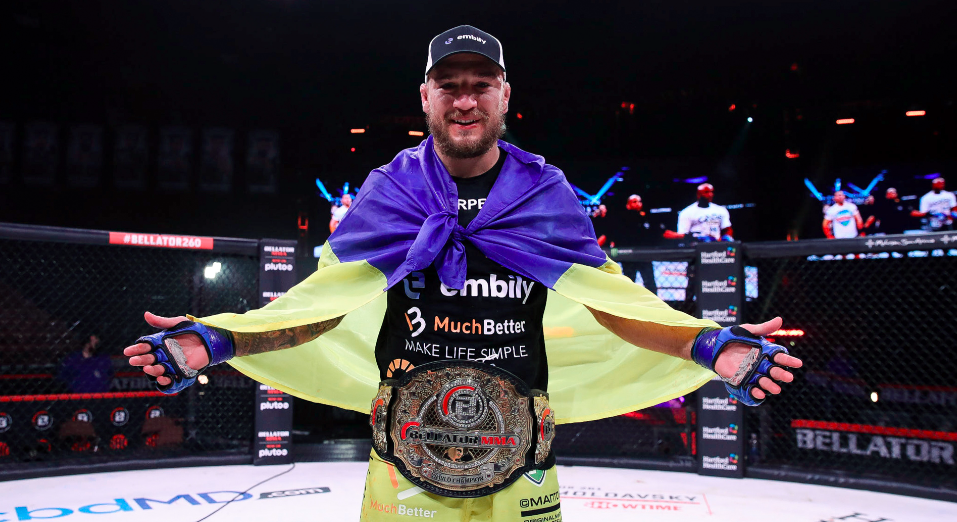 For Yaroslav Amosov, Saturday's return to the Bellator cage has very special significance. 
Today (Friday) marks the one-year anniversary since Russia launched a renewed offensive in Ukraine, marking a full-scale invasion some eight years after Vladimir Putin first undermined Kyiv's sovereignty in 2014. Since then, much of the world has watched on in horror at a war being fought within Ukraine's territory as the country is ravaged by Russian assaults.
Amosov, the 29-year-old Bellator welterweight champion who boasts and outstanding record of 26-0 and four Combat Sambo world championship crowns, was among those who stepped up to defend his country. But on Saturday, he faces another kind of fight in American wrestler Logan Storley in Dublin, who previously fought Amosov to a split decision — the sole defeat of his 15-fight career.
But as far as Amosov goes, the fight doesn't just represent an opportunity to knock another rival a few steps down the rankings but also a chance to speak to the world about the situation in his home country.
"When they give me the fight, first what I think is it is one year [since the start] of the big war. For me, it is a big motivation. I understand it has been a very hard year for all Ukrainians," said Amosov at the Bellator media day in Dublin on Thursday. "For me it is a big motivation because I understand what's happening and what's going on now in my country.  I want to talk about this situation because I think many people don't understand what is happening. 
"The situation in Ukraine is a motivation for me. Sometimes I'm training and I think, 'Oh, it's hard training for me – it's not very good' but after I think I know who is on the front line. For him, hard. For me, it is just training. All people [are] scared," he adds. "You wake up and start war."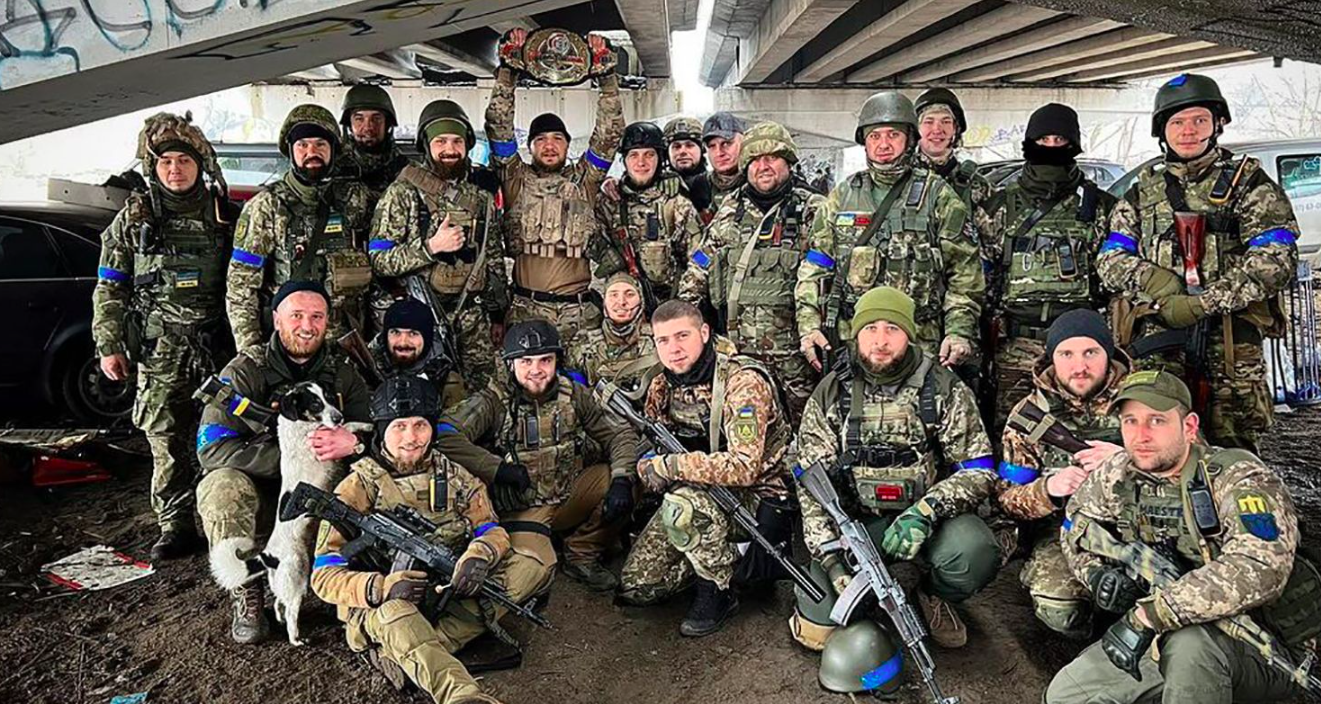 Amosov has spent time preparing for this weekend's fight under the tutelage of John Kavanagh at SBG, where among others he gained the attention of Peter Queally.
"When you're in the situation that he's in, that his country's going through, this is like a holiday, I'm sure, to come over here and get away from that for a second. He's a tough guy, I'm sure he's going to perform well," Queally said to reporters Thursday of the unbeaten Ukrainian. 
Amosov returned the favour, noting that he is relishing the opportunity to fight in front of a Dublin crowd which has garnered a reputation as being among the best fans in sport worldwide.
"When I see for the first time how Peter Queally goes to the cage, I [think] 'Whoa!'" Amosov said. "If people support [you], you have very big energy. I understand [Irish] people give very big energy, very good fans. When I come to Dublin, I see a very beautiful city. I [took a walk] and I think, very good people. Every time, a smile. I see very good people, no anger. Maybe a little bit drunk, but no anger!"
Of course, a mixed martial arts fight pales in significant to actual, literal war — a word which is often thrown about recklessly in mixed martial arts circles — and Amosov admits that his perspective on the sport has changed greatly in the past 12 months.
"Of course, it's now a little bit different. Before I thought I'm only a fighter, only a sportsman [and that] the cage is my home. But now I understand it's only sports. It's not number one now – number one is save your family."
After his business is taken care of this weekend, Amosov returns to Ukraine where his immediate concerns is to see his family for the first time in several months: "First three or four days I want to see my family, my wife. I want to play with my son because I see now [that he is] bigger. I want to kiss my son, my wife."
And he knows that that man he described earlier fighting on the front line might well be him, before all is said and done.
But before all of that, that message is keen to get out: "Putin is crazy. He's a killer. He wants to kill kids, women. He wants to kill Ukrainian people. Russian propaganda, it's very hard. Many people, who are from Russia, do not understand. They look at TV, they look at internet. The propaganda is working.
"We don't attack. Normal life. Everything good. Putin says we're Nazis. He's crazy."
Comments
comments