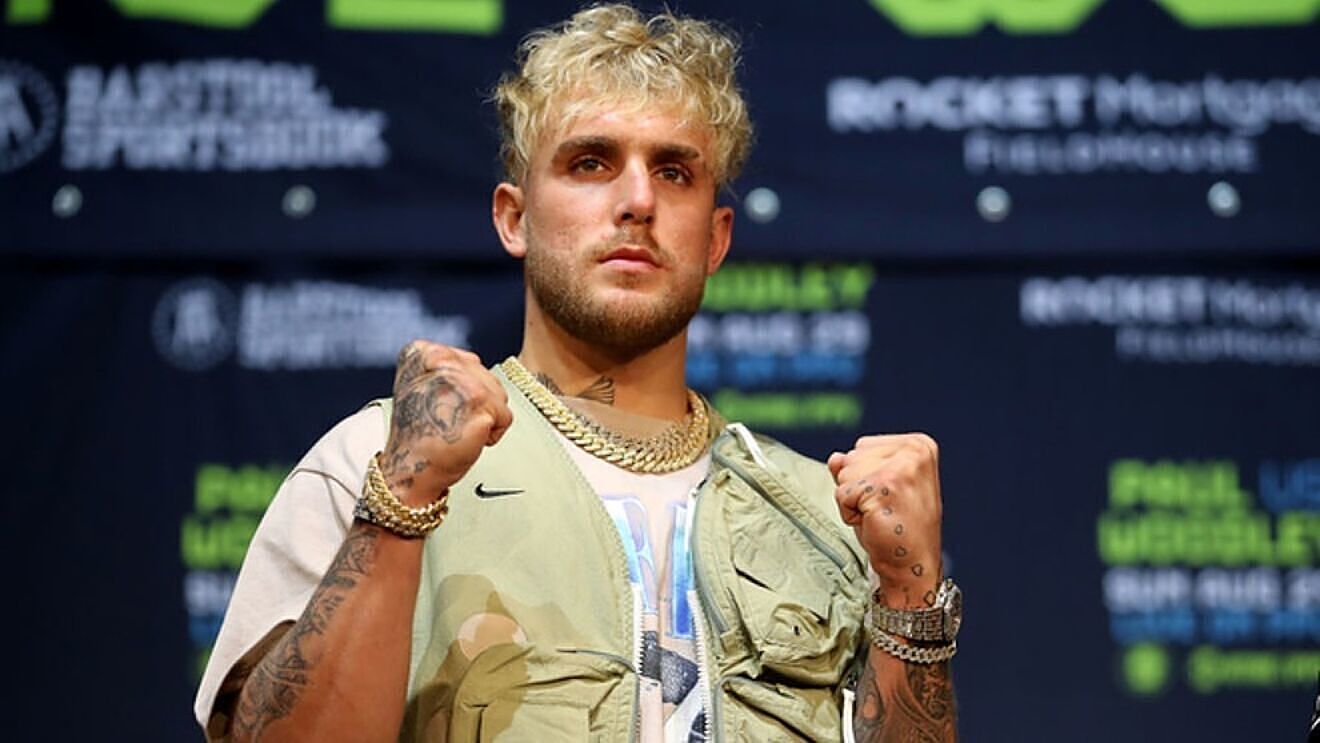 Jake Paul says that he has a very specific plan laid out for this year — and that next up for the YouTuber-turned-boxer will be UFC veteran Nate Diaz.
Paul takes on his sixth test in the boxing ring this weekend in Saudi Arabia when he finally (not to jinx things, of course) steps into the ring with Tommy Fury after two failed attempts to do so in the past. The neophyte pugilist, who has emerged as a legitimate box office draw owing to a series of wins in the boxing ring against well-known names in mixed martial arts, is adamant that he will have his hand raised in their eight-round contest on Sunday. After that, he says, Nate Diaz will be the next man up.
"I think in boxing people are like 'don't look past your opponent, but then that just means that you truly don't believe you're going to win," Paul said to the Mirror. "I know I have to go in there on Sunday and perform, but I don't see myself not doing that.
"So I do schedule these things, I'm a businessman and I love my Google calendar. I have a plan every single day, a 'to-do' list every single day so of course I'm going to be looking at future fights and planning those out as well. I'm a Capricorn, that's how we do it."
And on that Google Calendar, Paul says one very prominent name has been pencilled in.
"Nate Diaz is next," Paul said. "He's on standby ready, waiting and willing. Our teams are talking almost all the time and it's a perfect next fight."
Diaz is currently a free agent having fought out his UFC deal last September with a win against Tony Ferguson, after which he ended an association with the UFC which extended all the back to Diaz's entry to the organisation following a stint on 'The Ultimate Fighter' all the way back in 2007.
Comments
comments