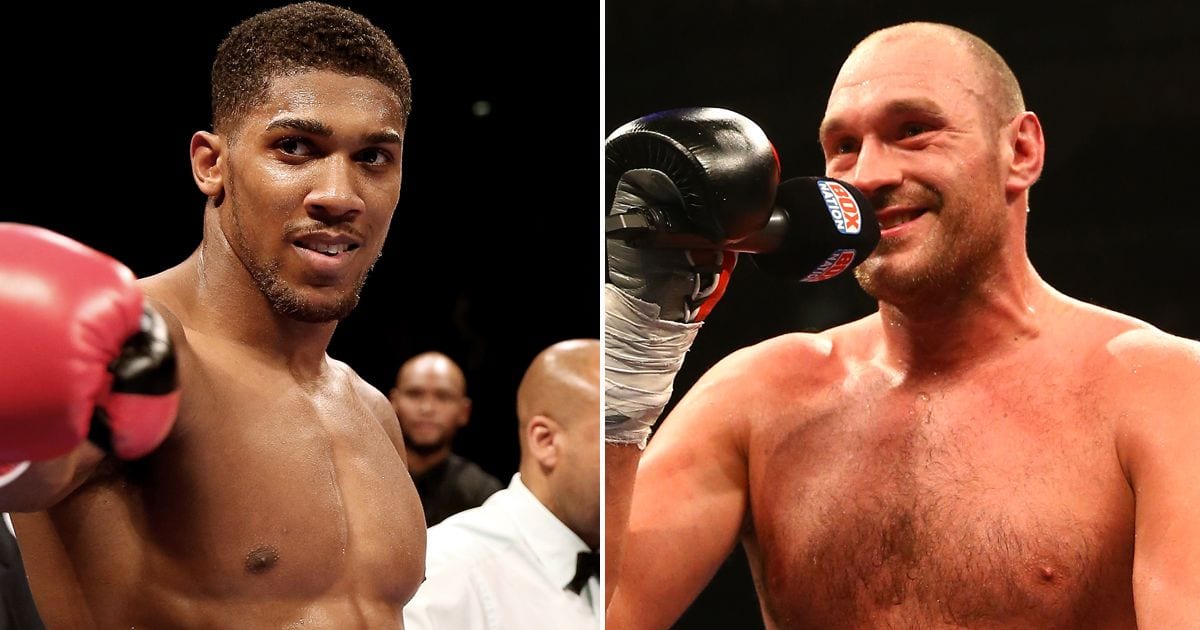 Tyson Fury is becoming something of a mythical figure in heavyweight boxing.
The former world champion, who defeated Wladimir Klitschko in 2015, has retired and un-retired multiple times since that contest, leaving fans uncertain if they'll ever see the 'Gypsy King' back in the ring. And with the rise of Anthony Joshua during his absence, it seems more than ever that boxing viewers want the controversial figure to come back to the sport.
Well — today at least — Fury's on board with the idea, taking to social media to announce his intentions of facing Joshua in the ring next year.
Fury and Joshua make up the two biggest names in British (and possibly the world) heavyweight boxing scene. Both are currently undefeated, and with Fury having vacated his titles, he still has a claim to fight the new champion. Combine that with the sheer contrast between the two — both in the ring and out of the ring — and a clash promises to be a spectacle like few before.
@anthonyfjoshua @LennoxLewis @frankbrunoboxer @SkySportsBoxing @BTSportBoxing @HBOboxing @ShowtimeBoxing pic.twitter.com/cYpYtYh23H

— TYSON2FASTFURY (@Tyson_Fury) October 31, 2017
I'm gonna stop you @anthonyfjoshua inside 8 rounds watch me go.

— TYSON2FASTFURY (@Tyson_Fury) October 31, 2017
There are, naturally, a few potential roadblocks in the way.
Fury is currently at odds with the British Board of Control after failing a doping test. As Fury is required to undergo a hearing with the UK Anti-Doping agency (an initial hearing was adjourned in July), the BBoC still require that red tape to be resolved.
"It's quite simple, Fury's legal team need to agree a date," BBBofC chairman Robert Smith said to Sky Sports. "At the present time, as I am standing here now, it hasn't been agreed.
"We are ready to go. UKAD do all our anti-doping for us, they have an independent panel that is dealing with the case and we are trying to get a date finalised. But we are unable to do so because they [Fury's legal team] haven't confirmed one."
As usual, nothing is simple with Tyson Fury, but as fans are aware: the biggest obstacle for his return to boxing is his own interest. If he really wants to fight Joshua in 2018, then we might just end up seeing it.
Comments
comments