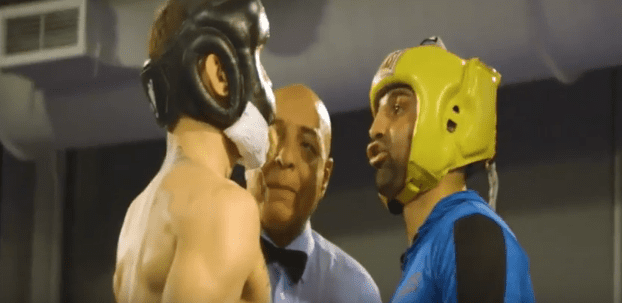 Fight fans, there's a bit more to see. Some more footage of the infamous Paulie Malignaggi and Conor McGregor sparring session has been leaked.
It's only fifteen seconds, but it's more of the same. Malignaggi being hit with McGregor's left hand again and again. It adds another level to the on going Malignaggi – McGregor feud.
Earlier today, Malignaggi was featured in a video with Floyd Mayweather, where the duo bragged about Malignaggi having been sent over to McGregor's camp as a spy. The footage was aired during ESPN's "How McGregor Wins" show.
Ever since leaving McGregor's training camp, Malignaggi has been on an embittered press tour, accusing the Irishman and his team of mistreating him. The two were in an altercation at the recent 'Grand Arrival' ceremony.
Comments
comments